Trouble viewing this email? View in web browser
Tuesday, 11 Jan 2022
Company Outsider
A weekly newsletter that keeps track of the business of companies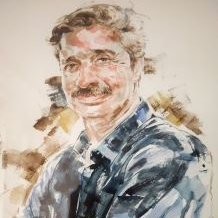 By Sundeep Khanna
Here's a great value proposition
A digital subscription to Mint plus WSJ can be yours at just ₹292 per month. Check out the convenient and affordable plans we have for you here.
Question of the Week
Launched in 2003, it is the highest-selling mobile phone in history with sales of 255 million units by 2009 when it was finally discontinued. Name this legendary phone model?
Good Morning
Prefer audio? Now you can listen to your favourite newsletter.
The Week in Summary
Kishore Biyani's troubles mounted as his Future Group defaulted on banks' loan repayments, leading to a rating downgrade. The setback came in the middle of a messy court battle with its erstwhile partner Amazon which has kept in abeyance a deal to sell its assets to Reliance. Meanwhile, the Indian government suffered a setback in its tussle with Devas, the group of international investors whose tie-up with the Indian Space Research Organisation's commercial arm turned sour. Elsewhere, Chinese phone maker Xiaomi faced the wrath of the tax authorities while Jet Airways lost its head of operations months ahead of its planned takeoff. Here's a look at the big stories:
Future Defaults Amidst Messy Litigation
With its potentially lifesaving deal with Reliance stuck in messy court battles with Amazon, Future Retail defaulted on its first repayment obligation of Rs 3,495 crore due by 31 December following the one-time debt recast. Not surprisingly, the company's non-convertible debentures, long-term bank facilities and short-term bank facilities were promptly downgraded to default grade by Care Ratings. With the clock ticking for banks to classify these loans as non-performing assets (NPAs), which would erode their bottom lines, the lenders planned to approach the Reserve Bank of India (RBI) to seek an exemption.
The company blamed the default on the ongoing litigation with Amazon, which stalled its planned monetization of specified business as envisaged in the one-time restructuring plan and promised to cooperate with lenders "for completing the monetization of the specified business within next 30 days".
Just how that might happen is a bit difficult to fathom given its legal battles, though the debt-laden company won a reprieve when a division bench of the Delhi high court stayed arbitration proceedings initiated by Amazon in Singapore against Future as well as a single-judge order of the same court that had earlier dismissed the Kishore Biyani group's petition for quashing of arbitration proceedings.
Devas Back to Bite Indian Government
Devas continues to hang like a Damocles sword over the Indian government's efforts to smoke the peace pipe with its international investors. Three of them, Devas (Mauritius) Ltd, Telcom Devas Mauritius Ltd and Devas Employees Mauritius Pvt. Ltd had earlier won international arbitration awards in their dispute with Antrix Corp. Ltd and the Indian government have now secured orders from a Canadian court to seize amounts collected by the International Air Transport Association (IATA) on behalf of the Airport Authority of India (AAI) and Air India. As in an earlier dispute with Cairn, the overseas assets of AAI and Air India are being targeted because they serve as a proxy for the government of India.
In September, the National Company Law Tribunal had ordered the liquidation of Devas Multimedia on a petition filed by Antrix, but an appeal is currently pending in the Supreme Court even as its overseas shareholders pursue the matter in global forums.
With Air India in the midst of an ownership change, it isn't clear who will take a call on settling this dispute. The Tata group, which will take over the carrier later this month, has indemnity from past legal claims in its shareholder agreement with the government. The commercial arm of ISRO owes Devas $1.2 billion for a broken contract, as per an international arbitration court award in 2015 confirmed last October by a US federal court. A government keen to attract foreign investors may do well to settle the case soon.
Taxing Times for Xiaomi
Chinese phone maker Xiaomi has been served a Rs 653 crore notice by Indian tax authorities for alleged violation of the Customs Act after an investigation by the Directorate of Revenue Intelligence (DRI) revealed that Xiaomi India's payment of royalty and licence fees to Qualcomm USA and Beijing Xiaomi Mobile Software Co, China was not added in the transaction value of imports by the company and its contract manufacturers. This constituted an evasion of customs duty by Xiaomi India as the beneficial owner of such imported mobile phones.
Xiaomi has the highest share of the Indian smartphone market, but with South Korean major Samsung breathing down its neck, the Chinese company will be keen to resolve the tax dispute to avoid any further damage to its reputation at a time when its shares have collapsed over 30% on the Hang Seng Index, following troubles in Hong Kong.
Jet's Starting Problems
Plans by Jet Airways to resume normal service after a three-year hiatus suffered a temporary blow when its vice-president of operations and 'accountable manager', Sudhir Gaur, resigned months before the airline planned to take to the skies under its new promoters. Priyapal Singh was nominated to fill in the role following the resignation. The resumption of Jet Airways' operations has been delayed in the past, with the consortium comprising the UAE-based entrepreneur Murari Lal Jalan and British investor Kalrock Capital Management, which now owns the airline, yet to make payments as per the approved resolution plan to various stakeholders, including ex-employees, ticket claimants, and lenders.
With rising jet fuel prices pushing up costs and a fierce war for pilots in the offing with startup Akasa Air, the early takeoff troubles don't portend well for the revival of the erstwhile market leader that drowned in debt despite being a market leader under its founder Naresh Goyal.
Jumbo Bond Issue by Reliance
With the largest-ever foreign currency bond issuance by an Indian company, Reliance Industries raised $4 billion in long term debt, stretching up to 40 years. The fundraising proceeds will be used to refinance some of its existing debt. Rating agencies Moody's and S&P Global Rating both gave the bonds a stable rating. The company said the issue had the lowest coupon rate for benchmark 30-year and 40-year issuances and is the first-ever 40-year tranche by a BBB-rated private sector corporate from Asia, excluding Japan.
The money raised through the US bonds will bring down the cost of funds at Reliance, which turned net debt-free last June and is stepping up fresh investments in new businesses.
Last Word
Get set to read the story of Ratan Tata's life and times. A fortnight after the Tata group supremo turned 84, Bombay House has greenlighted an authorized biography of the business legend. It is being penned by an ex-bureaucrat and retired Indian Administrative Service (IAS) officer, Thomas Mathew, who was given access to Tata's private papers, correspondence and photographs. Readers can look forward to some juicy tales since the book is believed to have rich details about Tata's childhood and college years but also unreported details about the Nano project, Tata Steel Ltd's acquisition of Corus and the feud with former Tata Sons chairman Cyrus Mistry. The only discordant note is the deal size. HarperCollins, which won a keenly contested global auction, is reported to be paying around Rs 2 crore for the worldwide rights of the print, ebook and audiobook formats. That's peanuts compared to the $65 million that Penguin Random House shelled out in 2017 for the two books by Barack Obama and Michelle Obama. Sure Tata is no politician, but even Alan Greenspan, the former chairman of the US Federal Reserve, bagged an advance of $8.5 million for his 2007 book The Age of Turbulence.
Even as we await the authorized biography of the man, this 1997 interview of an "intensely private and immensely patient" Ratan Tata by Simi Garewal is a must-watch for anyone interested in the man.
Answer to the Question
The Nokia 1100 revolutionized the mobile phone market. Affordable and easy to use, it turned mobile phones into a mass-market product, particularly in developing markets like India.
Do you have any questions? Send in your queries to sundeepkkhanna@gmail.com
Were you forwarded this email? Did you stumble upon it online? Sign up here.
Written by Sundeep Khanna. Edited by Saikat Chatterjee. Produced by Nirmalya Dutta. Send in your feedback to newsletters@livemint.com.
Download the Mint app and read premium stories
View in Browser | Privacy Policy | Contact us

You received this email because you signed up for Mint Top of the Morning or because it is included in your subscription.

Copyright © HT Digital Streams. All Rights Reserved