The investors
The 25 March newsletter, How real estate speculators are leaving Indians homeless, had essentially dealt with how investors in real estate make things very difficult for those wanting to buy a home to live in. This was because they add to the demand for a home without really needing it, given that they are already living somewhere else. Of course, there is nothing that can really be done about this.
As Orrell puts it: "After all… who is to judge if this type of consumption is better or worse than other forms of spending." At the same time, this investment is inherently unproductive given that "it acts as a brake on the economy by raising prices for workers, pricing new recruits out of the market, and diverting resources from more useful purposes."
This point I have already discussed earlier. And that being the case, I wanted to make another point today, which is something that we all should be thinking about. It's also a great example of why second- and third-order thinking on issues is very necessary.
In order to build anything new, including residential real estate, a lot of energy is needed. As Orrell writes: "Economic activity has also long been associated with energy consumption of the direct physical sort, usually from burning something, be it wood (the discovery of fire kick-started the caveman economy), whale oil, coal, natural gas or crude oil."
How does this apply in the present context? Building a home needs a lot of things like steel, bricks, sand, concrete, ceramics, plastics etc. As Vaclav Smil writes in How the World Really Works: "Tall apartment buildings stand on concrete piles, concrete goes not only into foundations and basements but also into many walls and ceilings." It takes a lot of fossil fuel energy to produce concrete, and steel, and plastics, and bricks and so on.
In the book, Smil refers to cement, steel and plastics as the three of the four pillars of human civilization (the fourth being ammonia). As he writes: "The mass-scale production of all of them depends heavily on the combustion of fossil fuels, and some of these fuels also supply feedstocks… for the production of plastics."
Hence, the fact of the matter is that building new homes ends up using a lot of fossil fuel energy in an indirect form. And when this fossil fuel is burnt to produce the energy required to make the inputs that go into the building of a house, it adds to global warming, something the world at large has been struggling to deal with.
Hence, if a newly built home is bought by an investor and simply locked away, it comes with costs attached. Besides leading to wastage of financial capital, it also leads to the wastage of everything that has gone into the making of that house and that comes with environmental costs attached to it.
Bill Gates makes this point rather coherently in his book How to Avoid a Climate Disaster: "When I look at [a] new building…I see tons and tons of steel, cement, glass, and plastic… Making all these materials emits lots of greenhouse gases. In fact, they're responsible for about a third of all emissions worldwide. And in some cases, notably concrete, we don't have a practical way to make them without producing carbon [dioxide]."
Of course, this does not mean that we should stop making new homes, but if these homes are simply bought as a financial transaction and locked away, then there is a problem with that.
Hence, the government needs to discourage buying new homes as an investment in that sense. That will solve a part of the problem. But the real problem will be solved only when real estate investors can carry out some second- and third-order thinking themselves and realize that buying new homes and keeping them locked is a terrible thing to do.
The trouble is that how do you expect human beings to worry about something that they can't even see. As Richard Thaler ad Cass Sunstein write in Nudge—The Final Edition: "Greenhouse gases are invisible in the air. If you can't even see them, you might not worry about them."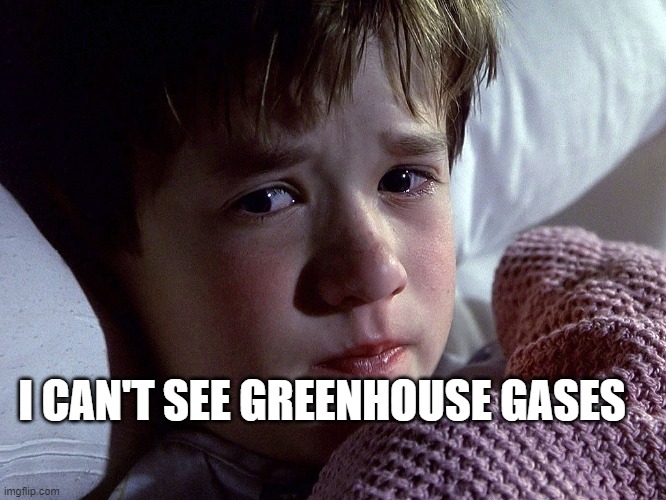 Also, who is the villain of the piece here? As Thaler and Sunstein write: "For some threats, there is an identifiable perpetrator—a wrongdoer whose terrible deeds capture public attention. It's not so hard to mobilize public attention and spend resources to combat terrorists, especially if they are led by prominent people and determined to carry out terrorist attacks. Climate change is faceless. It is a product of the actions of countless people—effectively all of us, over a very long time."
And that's how, my dear readers, things stand now.
Let me end with something that Orrell says towards the end of his book, and that makes tremendous sense. As he writes: "If we shut down major parts of the economy, such as aviation, to flatten the infection curve for a virus, it surely makes sense to shrink parts of the economy that are highly energy-consuming, but also largely unproductive and parasitic, in order to flatten the curve for the climate."
Unoccupied homes are "a very real claim on the planet's resources". This is a point that people who buy residential real estate as an investment and keep it locked need to understand. In that way, they are making things difficult for their children and grandchildren by making the world at large a less inhabitable place to live in. Nonetheless, as the old Doordarshan advertisement on wearing helmets went: "marzi hai aapki aakhir sar hai aapka (it's your choice, after all, it's your head)." Of course, it's not just you, but your kids, your grandkids, your greatgrand kids…