What Samrat Prithviraj's flop show teaches us about success and failure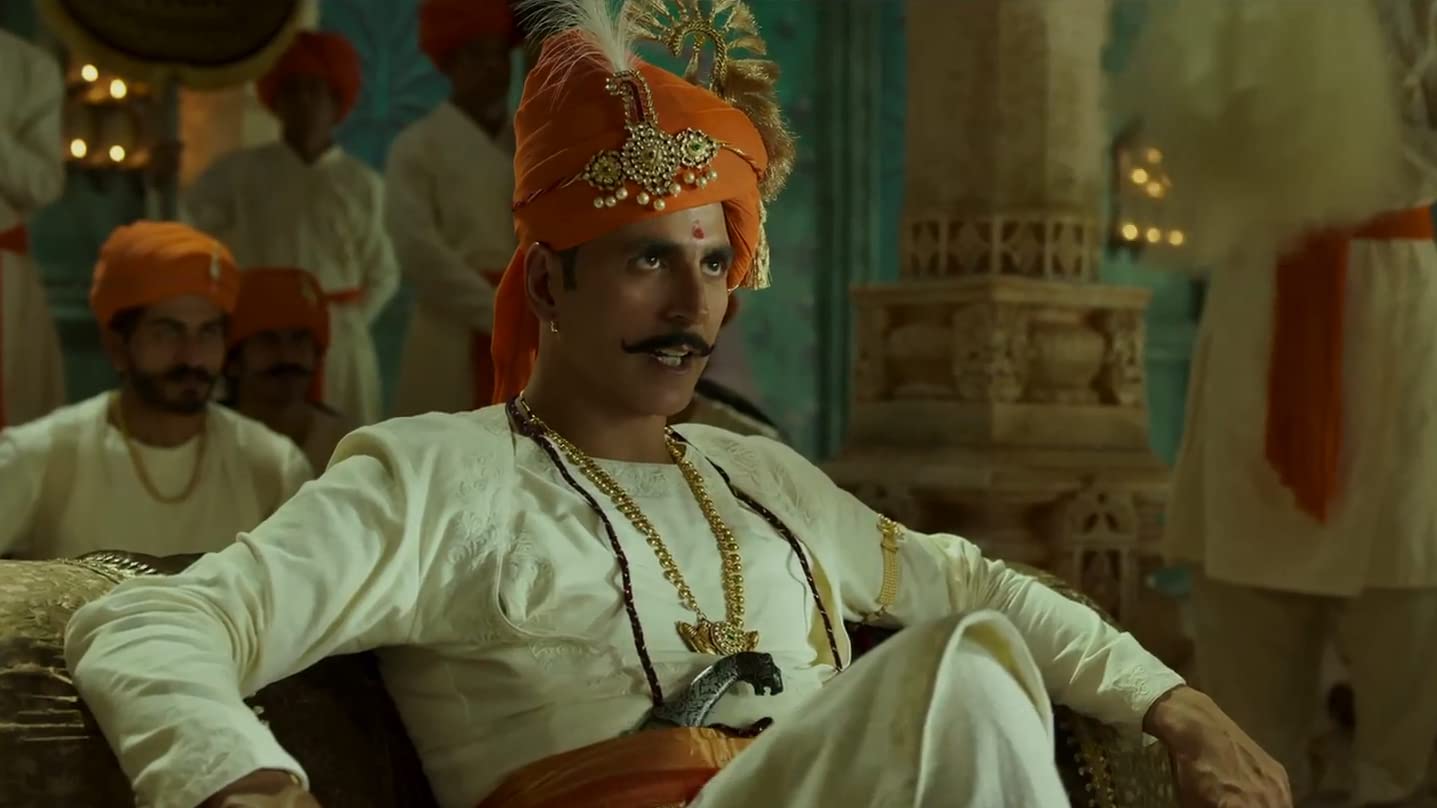 When a big film flops, the analysis follows.
Akshay Kumar's Samrat Prithviraj, which was supposed to be a tentpole for Yash Raj Films, has flopped massively, or as one film-trade website euphemistically put it, the movie did low business in the first week. The net first-week collections of the movie stood at around Rs 55 crore. This, despite the movie being given a tax-free status in several states.
Many reasons have been offered for the film's flop show. Let me list down a few.
First, Akshay Kumar played Akshay Kumar in the film and didn't come across as royalty.
Second, the movie had content which worked before the pandemic. As trade website Box Office India put it: "A 200 crore film today probably can't afford to have a subdued hero today (sic) which you could have got away with before the pandemic." This logic follows from the success of macho movies like RRR and KGF-2.
Third, as a film critic put it, Akshay Kumar's political affliation has started costing him at the box office. The audience wants filmstars to be seen to be apolitical.
Fourth, as a friend put it, Yash Raj Films turned the movie into Samrat Prithviraj Dulhaniya Le Jayenge.
And fifth, those who don't like Akshay Kumar said that the film is historically inaccurate, which it is, and hence, it didn't do well.
More reasons have been offered for the flop show. Nonetheless, let's stop here. The trouble is that when it comes to the success of movies, books and even companies, it is tough to predict whether they will work, but it's easy to offer reasons for whatever happened once it has happened.
Let's look at examples of films and books that ended up doing well, but they weren't supposed to.
1) Let me start with my favourite example of the Hindi film Sholay, which was released on a very rainy day in Mumbai on 15 August 1975. After the film's premiere, "the feedback ranged from ecstatic to abrasive," writes Anupama Chopra in Sholay—The Making of a Classic. Dilip Kumar loved the film. Raj Kapoor liked it but felt the movie could have had a little more romance. Rajendra 'Jubilee' Kumar was slightly sceptical and said the film had no mother figure.
But this is where the politeness ended. As Chopra writes: "The morning-after-the-premiere grapevine dripped poison. The film was dubbed 'Chholey', and the main cast, 'Teen maharathi aur ek chooha (Three warriors and a mouse)'. Everything was wrong with the film. Why would women and family audiences want to see so much gore? The friendship was in such bad taste. Amjad had no presence and no voice..."
Film critics were equally ruthless. As Diptakirti Chaudhuri writes in Written by Salim-Javed: The Story of Hindi Cinema's Greatest Screenwriters: "In Filmfare, Bikram Singh gave the film just '2 Stars' and panned it quite badly. 'Writers Salim and Javed churn out the rehash which needs a good memory more than imagination . . . A major trouble is the unsuccessful transplantation it attempts – grafting a Western on the Indian milieu…."
Of course, all this did not matter. After a slow start, the movie went on to break all box office records. As Chaudhuri puts it: "In its first run, Ramesh Sippy estimates Sholay made a staggering Rs 25 crore… As per economic estimates, inflation occurred eighteen times in the last four decades, which would put just the domestic gross collection of Sholay at Rs 450 crore." (Chaudhuri's book was published in 2015).
The interesting thing is how Ramesh Sippy, the director of the film, figured out that the film is actually doing well. As Chopra writes: "The proprietor at Geeta cinema in Worli told Ramesh, 'Don't worry, your film is a hit.'… 'How can you say that?' he asked. 'Because the sales of my soft drinks and ice creams are going down,' the man replied. 'By the interval, the audience are so stunned that they are not coming out of the theatre.'"
And all this happened after the film had been totally written off. The funny thing is that even Ramesh Sippy, being the closest to the film as anyone possibly can be, had no idea how the film would do at the box office.
Writer and film critic Mayank Shekhar in a 2014 column in the Open Magazine, had said that Sippy surrendered his financial stake in Sholay as the cost of production was going out of control. Shekhar wrote: "He probably didn't want to share the losses that seemed imminent."
(Sippy's story sounds very similar to that of Google. As Duncan J. Watts writes in Everything is Obvious Once You Know the Answer: "In the late 1990s, the founders of Google, Sergey Brin and Larry Page, tried to sell their company for $1.6 million. Fortunately for them, nobody was interested.")
2) Nearly two decades after Sholay's release, Hum Aapke Hain Koun was released on 5 August 1994. The movie had a staggered release with Rajshri Productions, the film's producers, insisting on cinema owners sprucing up their facilities if they wanted the movie to release in their theatres.
Hum Aapke Hain Koun was written off as an extended and glorified wedding video. Having seen the movie on the big screen close to twelve times after its release, I can say that I hadn't seen anything like that in theatres before that and haven't seen anything like that since then.
The crowds just went crazy. In fact, the irony was that Hum Aapke Hain Koun was essentially a remake of the 1982 superhit Nadiya Ke Paar. So in that sense, storywise, there was nothing new in the movie. But the movie did become the superhit that it did.
3) Or let's take the case of the cult classic Jaane Bhi Do Yaaro, directed by the late Kundan Shah and produced by the National Film Development Corporation (NFDC) (Yeah, the government of India also produced movies once upon a time).
The film didn't get much of a reception when it was first released. As Jai Arjun Singh writes in Jaane Bhi Do Yaaro—Seriously Funny Since 1983: "After completion, the film was in the cans for around a year, and it didn't even occur to Kundan to ask the NFDC when or if it was releasing."
Nonetheless, the movie did release and the limited audience which saw it initially seemed to have liked it. This got film distributors interested. Singh writes: "As word of mouth spread, distributors got together and pushed the film, but even then, it was released in only six or seven theatres in Bombay and ran for only around 10 weeks—which in those days wasn't a big deal. Strangely, it did much better in Delhi, running for around 37 weeks in the morning show at a couple of smaller halls."
Despite this, the movie gradually found its audience over the decades through TV screenings, video cassettes and then VCDs and DVDs. In fact, when the film was first shown on Doordarshan, Raj Kapoor saw it, and he later told Kundan Shah and as Singh writes: "'I saw your film,' Kapoor told Kundan, but he refrained from commenting further, except for a terse, 'I didn't like the ending.'"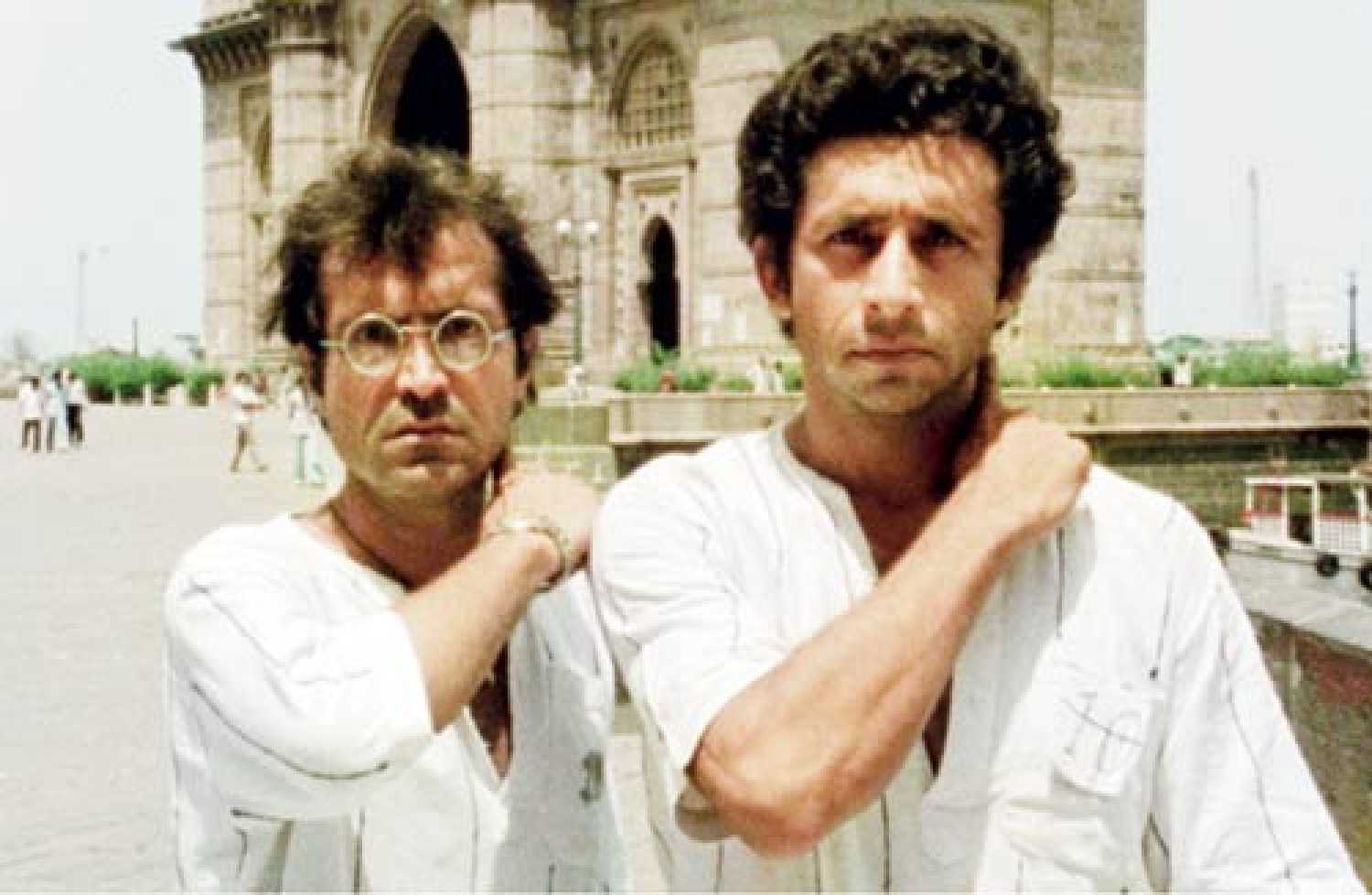 Of course, when the film was released, no one had anticipated the kind of success it saw over the years. This is despite the movie having an extremely nihilistic and negative ending.
(This is not to say that Hindi films with negative endings don't do well. If that were the case, Amitabh Bachchan's character wouldn't have died in Sholay and Shah Rukh Khan's in Baazigar. Likewise, the lead characters wouldn't have committed suicide in Ek Duje Ke Liye and Qayamat Se Qayamat Tak.)
4) Talking of films, there are other great examples. Slumdog Millionaire almost did not release in theatres and went to DVD straight away. The film ended up winning eight Oscar awards.
Or take the case of Sylvester Stallone's Rocky. Most people do not know that other than playing the lead character in the movie, Stallone also wrote it. His agents shopped around the script to various producers and studios across Hollywood, and they kept getting rejected.
The problem wasn't with the script. Everyone realized the potential that the script had. The trouble was that Stallone insisted on playing the lead role as well. The studios saw the script as a vehicle for an established star. Of course, Stallone finally found producers and the rest, as they say, is history. Rocky became one of the biggest and most long-lasting film franchises that the world has ever seen.
5) Chetan Bhagat's first book, Five Point Someone, was rejected by many publishers, and so was Amish's first book, The Immortals of Meluha. As Amish said in a 2016 interview: "I stopped counting after 20 rejections." Some publishers even told him that his book would be a guaranteed failure.
In fact, one of the editors who rejected Bhagat's book later wrote in the Open magazine: "To this day, our boss complains bitterly that he missed out on the biggest bestseller of the decade because he went by the judgement of three Bengali women—a flawed demographic if there ever was one!"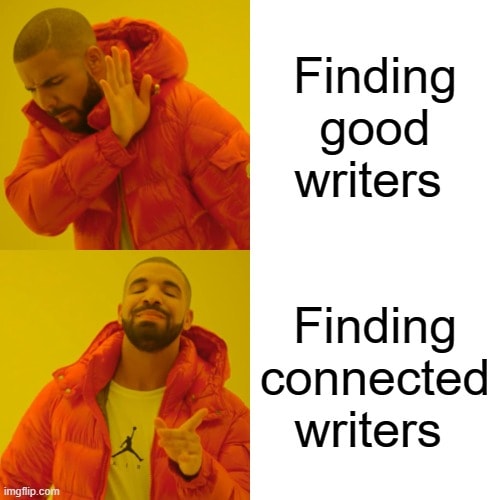 The point behind all these examples is that a lot of success in cultural markets like films and books is a surprise. It's not about the quality of a product or even the lack of it. At least, not always.
As Michael Mauboussin writes in an essay titled Was Harry Potter Inevitable?: "The link between success and quality is clear and legitimate in many domains. For example, consistent tournament winners in tennis or golf must have the skill to beat a large field of hungry challengers." But the same cannot be said about success in cultural markets, which is why even experts in these fields can't spot success.
As Watts writes in Everything is Obvious: "The history of cultural markets is crowded with examples of future blockbusters – Elvis, Star Wars, Seinfeld. Harry Potter, American Idol – that publishers and movie studios left for dead while simultaneously betting big on total failures."
A lot of success in these markets comes as a surprise, and once that has happened, we go looking for reasons to explain that success. As Mauboussin writes in The Success Equation: Untangling Skill and Luck in Business, Sports, and Investing: "The very fact that [something is] so wildly popular seems to be all the evidence you need to conclude that they have some special qualities that make them stand out above all the rest…Our minds are experts at wiping out surprises and creating order, and order dictates that these products are special."
An excellent example of this is an article that Watt quotes in his book to explain the success of Harry Potter books: "A Cinderella plot set in a novel type of boarding school peopled by jolly pupils already has a lot going for it. Add in some easy stereotypes illustrating meanness, gluttony, envy, or black-hearted evil to raise the tension, round off with a sound, unchallenging moral statement about the value of courage, friendship, and the power of love, and there already are some of the important ingredients necessary for a match-winning formula."
This basically means, and as Watts put it: "Harry Potter was successful because it had exactly the attributes of Harry Potter, and not something else." Watts also offers the example of another sleeper hit, The Hangover. As he writes: "Consider a news story reviewing 2009 movies that inferred from the success of The Hangover that "relatable, non-thinking comedies... are the perfect balm for the recession," implying in effect that The Hangover succeeded because moviegoers wanted to see a movie like The Hangover, and not something else." This kind of circular reasoning is often passed as analysis.
In fact, something that Watts told me in a 2011 interview explains the situation the best: "Our intuition for human behaviour is so rich that we are capable of rationalizing almost any action or response, no matter how unexpected. As a result, once we know what someone did, we will immediately be able to come up with a plausible explanation for why they did it, at which point it will seem obvious. But what we don't realize when we do this is that if they had instead done the opposite of what they did, we would have been able to explain that just as easily, simply by invoking a different set of reasons."
The point, as John Allen Paulos writes in A Mathematician Plays the Stock Market is that "because so much information is available…something insightful sounding can always be said."
What applies to success also applies to failure. Once something hasn't done well, we go looking for reasons, as has happened to Samrat Prithviraj. This is not an attempt to defend what many people consider a bad movie, but there's much more to it than just that.
If only all bad movies flopped, then Amitabh Bachchan's whole career in the 1980s would have been littered with flops. Or even movies like KGF 2, for that matter, would have flopped. (And no movie has given me the kind of unbearable headache that Karan Arjun did, but the film was a blockbuster).
On the flip side, if only good movies did well, then Shah Rukh Khan's Kabhi Haan Kabhi Naa would have done much more business than Baazigar, and it wouldn't have taken Jaane Bhi Do Yaaro years to find an audience. Or that Lagaan would have done more business than Gadar when the movies were first released, given that both movies were released on the same day, on 15 June 2001. (More than two decades later, Gadar is quite unwatchable, and so is most of Bachchan's prolific output in the 1980s and 1990s).
In the case of Samrat Prithviraj, some people attributed its flop show to historical inaccuracies or wrong facts. Nonetheless, biographical movies, even without agenda, are known to take some cinematic liberties.
Take the case of the 2016 release Dangal. The movie had huge factual inaccuracies in its climax (like Samrat Prithviraj), where the wrestler Mahavir Phogat (played by Aamir Khan) is locked up in a room while his daughter is wrestling for the gold medal. As Khan clarified after the film's release: "No, he was not actually locked up in the room. Like in every biopic, some bit of fiction is added."
Or take the case of Mughal-e-Azam, perhaps the biggest historical blockbuster that India has ever seen. In fact, even when the colour version of the movie was released in 2004, people flocked to the theatres to see it.
As it turns out, the movie was based on a 1922 play written by Imitiaz Ali Taaj, which, in turn, was based more on legend than fact (Anyone wanting to know about this in detail should Google it up). However, the audience did not have a problem with the factual inaccuracies of Mughal-e-Azam. They went and saw it in droves.
Another reason offered for the flop show was Akshay Kumar's closeness to the Bhartiya Janata Party (BJP). Kumar's closeness to the BJP was known before the movie released. Hence, the trade anaylsts could have predicted before the film's release that it would flop given the political affliation. But they did not do that. Once the movie flopped, the reason was offered.
So, what explains the flop show of Samrat Prithviraj? Why has it turned out to be the Roop Ki Rani Choron Ka Raja of its generation? To understand this, we will have to back to Duncan J. Watts and something that he writes in Everything is Obvious Once You Know the Answer: "In the end, the only honest explanation [for success] may be the one given by the publisher of Lynne Truss's surprise bestseller, Eats, Shoots and Leaves, who, when asked to explain its success, replied that "it sold well because lots of people bought it.""
Along similar lines, Samrat Prithviraj flopped because most people didn't buy tickets to see the movie.
Dear readers, this explanation may not go down well with many of you. As Watts writes: "It may not surprise you to learn that many people do not particularly like this conclusion…True explanations for the success of an author or a company, unexpected changes in social norms, or the sudden collapse of a seemingly impregnable political regime may simply lie beyond our reach."
Of course, let this not stop any of us from analyzing things.