Gaming the algorithm to 'manifest'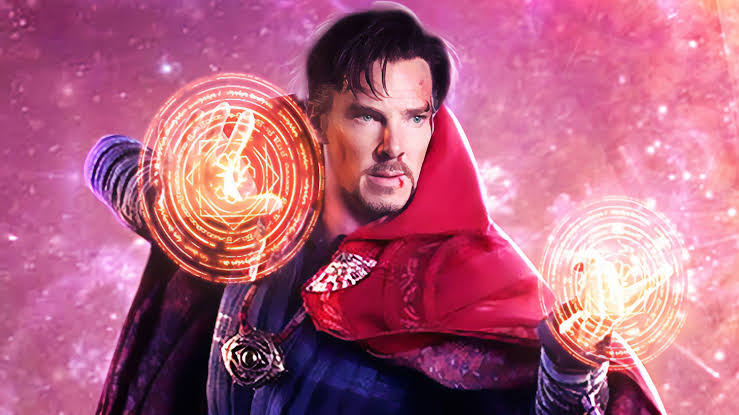 Picture Courtesy: Doctor Strange (Marvel Studios)
Earlier this week, a friend told me about a meme format that trended on TikTok sometime last year. It shows a person sneakily speaking into someone's phone so they see content around those keywords, hoping for it to elicit the desired outcome. It's like dropping subtle hints, but with a little help from internet algorithms.
The morning after, I [obviously] saw one such video on Instagram Reels, the place known for regurgitating TikTok hand-me-downs.
The video shows a woman staring at her mobile screen from a distance while the caption reads: "My Hinge date has left his phone unattended at the table, and I'm trying to influence his targeted ads." She leans in closer to the phone and then launches into a monologue of instructions:
Therapy. Therapy for men. How to dismantle the patriarchy. Therapists for men. Finding a therapist for me, a male. Female 0rgasms. How to do my washing. Therapy. Therapy…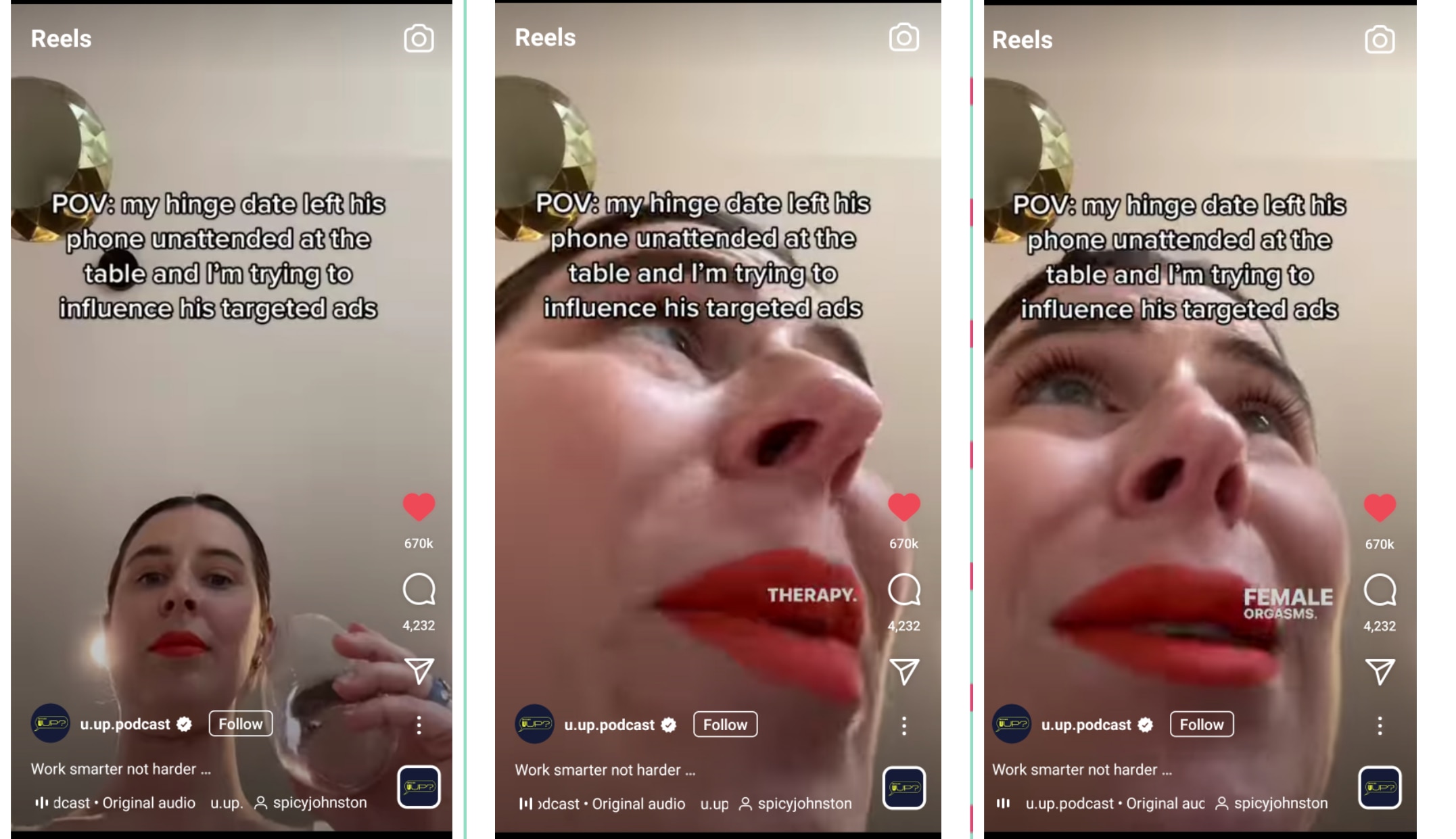 Half the people I showed this clip to agree that our phones listen in on everything we say even if we're not directly interacting with our devices. 100% of them LOLed. Alisha Pereira, a content producer from Mumbai, belongs to the former batch. She has even tried speaking into her phone's microphone about things she doesn't want, like winter clothing [Did I mention she lives in Mumbai?], just to see if the algorithm misinterprets it as her showing interest in that commodity and throws ads around it on her browser and social media feed. It did.
Besides having fun at the expense of the algorithm, Alisha regularly uses it to her advantage, too. "I put items in my cart or bookmark them on the web browser and start getting ads (largely on Instagram) from competition or the same brand, often at lesser prices." It helps her with shopping and making travel plans. "Otherwise, it is impossible to go through every site to research to check the available brands for shopping, or to check hotels and flights for travel," she says.
This adding-to-cart and waiting [till someone offers you a better deal] is a "smart strategy", says Gautam Mehra, co-founder of ProfitWheel, an adtech firm that specialises in performance marketing and programmatic advertising. It is often adopted by people he calls the "gamers". "These are the deal seekers, the hackers, people who used to cut coupon codes from newspaper ads in the past, who now keep different cards or fintech service accounts to avail discounts on every online transaction they make."
In short, these people are out to "maximise the system", he says. Exhibit A.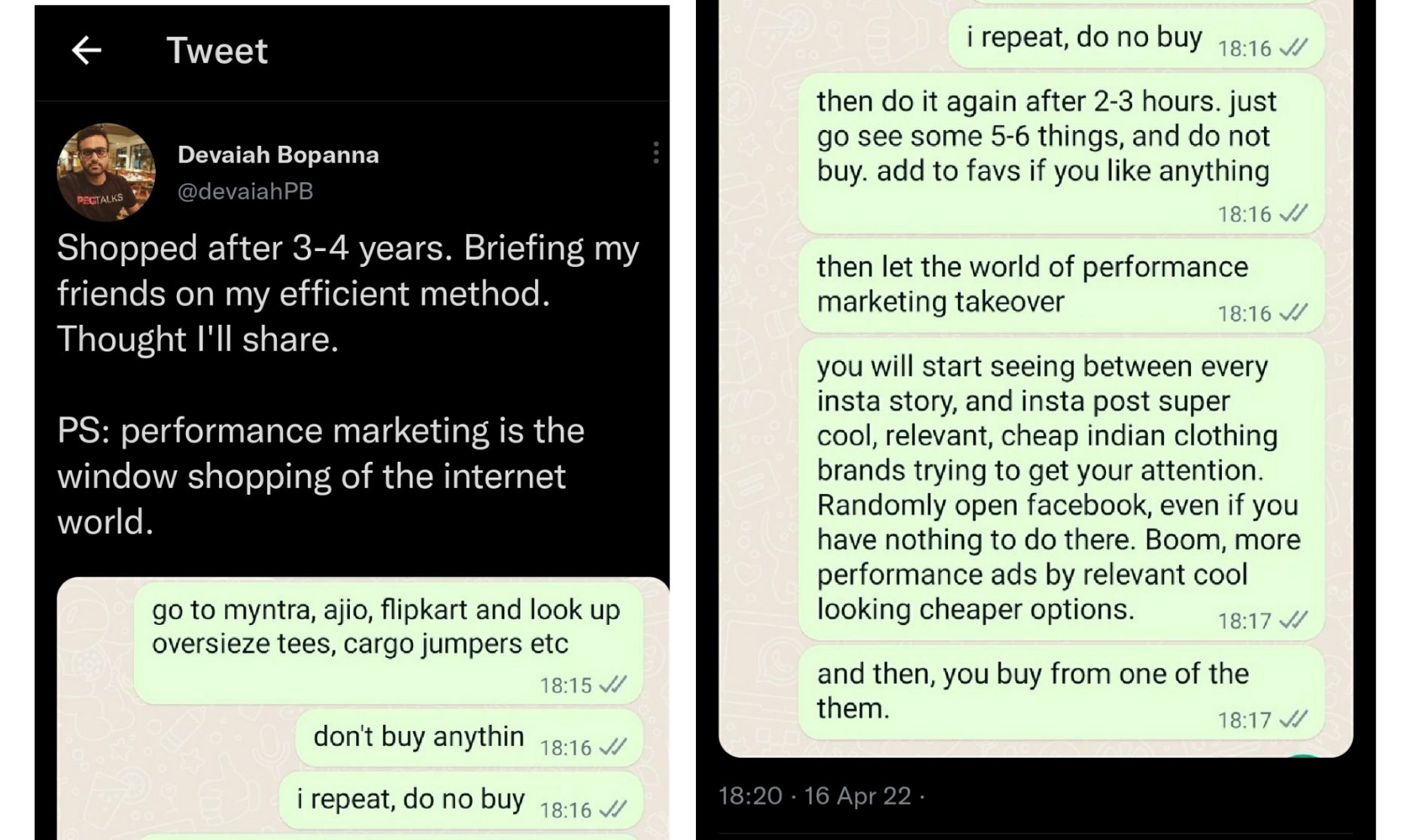 And the system lets them do that. Here's how: Google tags you into specific cohorts called affinity users and in-market users. Google Ads defines the affinity audience as per its habits and interests that are based on "long-term life facts", while 'in-market' segmentation is done basis sudden interest, often interpreted as "recent purchase intent". The in-market audience is lucrative for retailers and etailers, especially the small businesses, who spend a lot of money trying to convert them, says Mehra.
"It's cost-effective for a D2C marketer to reach you again [it's called remarketing] with an intent to convert you into a customer. It takes about Rs 5,000 a day to reach 1 lakh people. They may offer discounts as well if their goal is to grow aggressively." The discount you get is not a function of the algorithm per se but that of a business strategy that is often informed by the algorithm's segmentation. Marketplaces, like Amazon, may not offer discounts because they cannot make it a practice to "erode gross margins", Mehra adds.
At this point, I pause to see if this is getting too technical. Is it though? There used to be a time, says Nirali Shah, when the algorithm was considered jargon for those of us who were being "controlled by the platforms". Now she regularly hears "the algorithm sucks" or "the algorithm is not showing me X's posts" or "the algorithm is killing my reach" from friends whose jobs aren't exactly related to social media.
"Everyone wants to be a victim of the algorithm now," says Nirali, a content strategist who operates multiple Instagram accounts for work and personal use. "For work, I have one IG account related to skincare, one related to decor, one dedicated to small business and one dedicated to text memes." She also has a separate account for fitness content which she logs in to when in dire need of motivation. "I stumbled on this by mistake, when I made a finsta [fake Insta] to look at someone's Insta story and realised the discover page was so different than mine," she says.
Algorithms are designed to create an echo chamber, but more and more people like Nirali are realising the importance of breaking out of that chamber for professional and personal growth and finding ways to beat the algorithm at its own game.
Mayank Jain, who heads marketing at a fintech firm in Bengaluru, has multiple dummy accounts to game the algorithm on LinkedIn, he says. "I've created multiple such accounts and followed certain technology companies from these accounts. I state that I'm looking for a job so I can get hiring ads from these companies, many of whom are our competition, and analyse them."
Why go to such lengths to see rival ads, you ask? Mayank tells me these companies can tweak their settings to exclude employees of certain companies from seeing their ads. "That includes hiding these ads from their employees in some cases," he adds, "when they're allowing WFH as a perk to the potential recruits but have forced their existing employees to return to offices".
Mayank also has different email IDs he uses to create accounts with different shopping and social platforms. Every now and then, he opens these inboxes. "Sometimes they give me a great insight, other times a funny tweet."
It must feel great when you see the algorithm 'getting played' after playing with your feelings and influencing your actions all this while. But it gets "annoying" pretty quickly, says Mayank. "I had subscribed to multiple car dealers online to set the algorithm in motion and get good deals from each one of them." Then he was inundated with messages and calls from these service providers much after he had closed the deal with one of them. "Last week, I sat and cancelled my subscription to all these services to declutter my inbox and notification bar," Mayank adds.
Following multiple Instagram accounts gets quite overwhelming for Nirali, too, she says. To say nothing of the fact that it makes her realise evermore that there is no such thing as 'mainstream' on the internet. That every trend is in a bubble, only the size of the bubble varies.
Yet, with the frightening lengths that algorithms go to, to mine our data and throw us baits–Alisha once got an ad for a staycation at a palace hotel she had seen as part of a historical fiction show on a streaming platform–it is indeed good to know the algorithm is capable of being thrown off its game once in a while. That more non-tech folks are deliberately making the algorithm think what they want it to think.
Do you have any hacks to break the algo spell, too? Do tell.