It's called sealioning, and we're still looking it up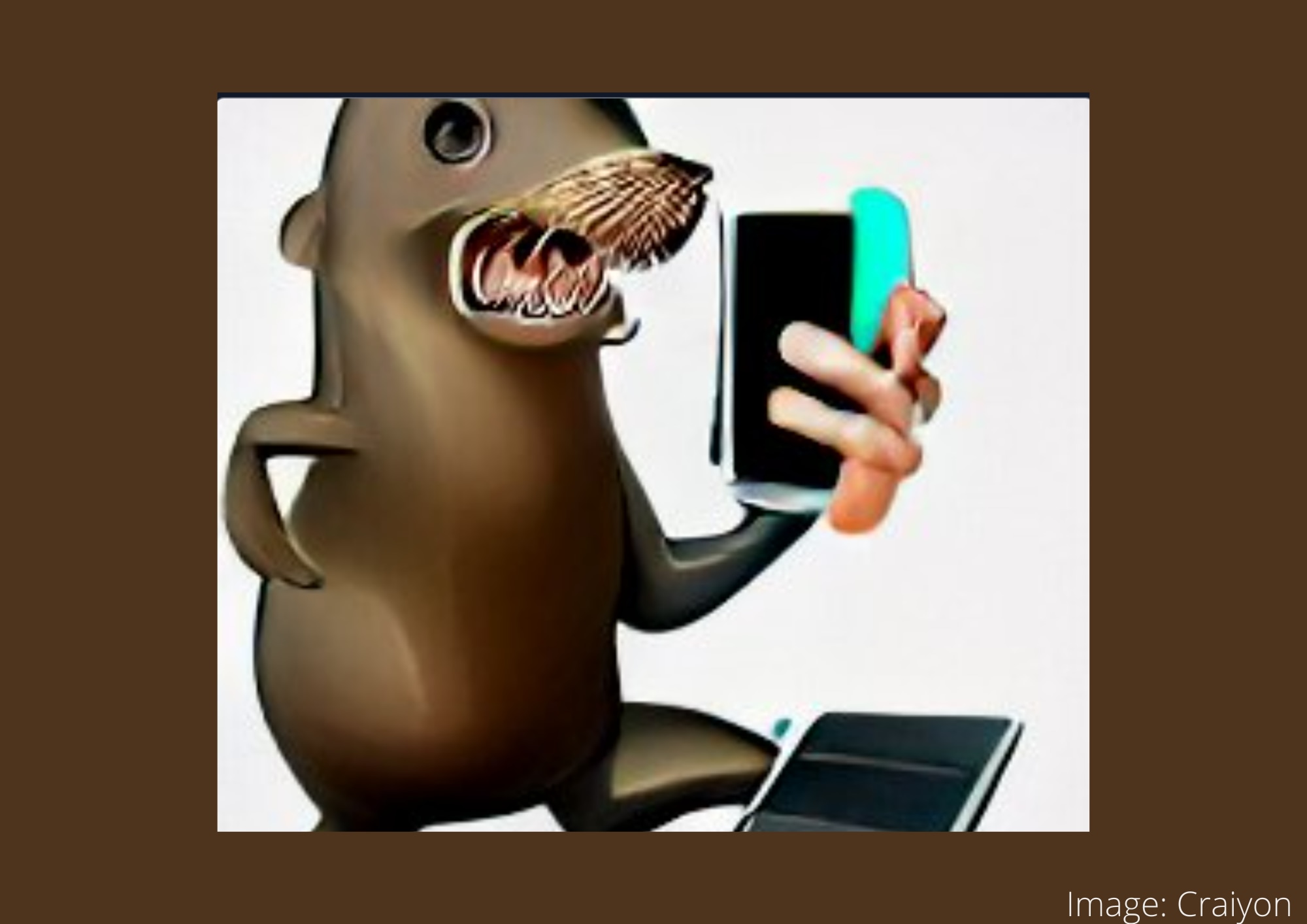 It was June 2021. Live-audio streaming had just been declared the new cool kid on the block courtesy of Clubhouse and the clone factory. In one of the sessions on Twitter Spaces, I heard someone use the word "sealioning" to justify why a previous speaker was thrown out of the room. When it was my turn to speak, I couldn't help but ask about this term first. As they explained the meaning, I felt exactly how Shah Rukh Khan's character feels when he sees Arjun Rampal (who plays the villain) arrive at the end of the Deewangi song in Om Shanti Om. My entire life on the internet flashed in front of my eyes, as did the revelation that a bunch of people I had marked as trolls in the past were effectively sealioners.
So, what is sealioning? According to A Dictionary of Social Media published by Oxford University Press, sealioning is "a disparaging term for the confrontational practice of leaping into an online discussion with endless demands for answers and evidence".
Simply put, a sealioner asks you a lot of questions (whose answers are already available in the public domain) about a statement you've made online, but it's not because they are genuinely curious. It's done to wear you out so that you eventually lash out at them and they can "tone-police" you and make the whole thing about you being an unreasonable person. That's why most sealioners can be spotted as saying things like "Just trying to have a civil debate here, no need to be rude".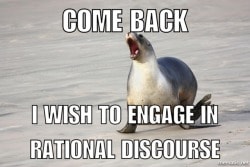 Courtesy: Tumblr
Even though sealioning is classified as trolling, sealioners aren't your typical troll. They aren't anonymous users and they approach you politely which can be confusing. "It is a sophisticated way of manipulating a discussion," says Mrudula V, a lawyer who also experienced sealioning during the Clubhouse phase last year. "The trolls think they are lawyers conducting a cross-examination," she says. "But justice isn't the end goal of these trolls. They only want to distract and exhaust you into giving up the argument."
People who make strong claims that challenge the norm, especially women and people from the marginalised communities, tend to get sealioned, says Mrudula. "When the claim is well-founded and one can't deploy any other tools or techniques like strawmanning, whataboutery or gaslighting to weaken it, you go with something more insidious like sealioning." That's why it's often described as "respectful trolling" or "bad-faith questioning".
The term owes its origin story to a 2014 webcomic strip called "The Terrible Sea Lion" from Wondermark. Here, creator David Malki shows a sea lion relentlessly pursuing a woman–even to her bedroom–asking her to show evidence of any negative things a sea lion may have done to her, all because she once casually told her partner about her dislike for the marine mammal.
On the internet, however, the awareness of this 8-year-old coinage is still limited. My Notes app keeps auto-correcting 'sealioning' to 'seasoning'. Almost every comment that mentions the phenomenon on Twitter is followed by an uninitiated user replying with "what is sealioning". As recently as three weeks ago, someone commented on a five-year-old YouTube video, titled "What is sealioning?", saying: "Someone accused me of doing this, so I had to learn what it's all about." The user thanked the Australian YouTuber, Riley J Dennis, for creating the explainer.
If you're not frequently involved in a discourse with strangers on the internet, you're likely not to know about or experience sealioning, says Rutuja Shinde, who is also a lawyer. Even though sealioning is often clubbed with gaslighting while talking about online harassment, gaslighting is a far more universal phenomenon that's also part of the mental health discourse, she adds. When it comes to sealioning, there aren't many cultural references besides the comic strip laden with subversive humour.
Mint Monsoon Bonanza
Savings worth 10K+: This monsoon season a digital subscription to Mint can be yours with up to 40 % off (Flat 25% off + exciting bank offers). You also get 1-year subscription to 8 leading OTTs like Lionsgate Play, Docubay, Curiosity Stream, etc.. All this starts at just ₹160 per month. But hurry, the offer is valid till 21st July. Check out the convenient and affordable plans we for you here .
But this lack of awareness also leads to some unintended yet welcome consequences. "There are four instances on Twitter where I was answering someone's questions, assuming they were in good faith, and someone else intervened in the replies asking me to stop engaging by saying the person was 'sealioning'," says Natasha Ramarathnam, a development sector professional from Hyderabad. This is how Natasha discovered the concept of sealioning. In all these situations, though, she observed that the conversation ended as soon as someone brought up the word 'sealioning'. "I don't know if they didn't engage any further because they, too, were unaware of the term or just embarrassed to be labelled as a sealioner," she adds.
When accused of sealioning, the perpetrator can feel confused as the term is not freely used, says counselling psychologist Ishita Pateria. "Upon looking up the meaning, they may get shocked and defensive which could lead to some of them not engaging any further."
At the same time, awareness of sealioning empowers the one at the receiving end, she adds. "It helps them recognise the manipulation and not give in to it." Some of her clients have shared that before they knew of the term, they felt unsafe, vulnerable and attacked when their statements were sealioned on the internet. Now they feel better equipped to handle it.
Among the people aware of the concept, though, there's growing concern over sealioning getting generalised. "I often question the premise of sealioning and wonder if it refers to someone consciously trying to wear you out with their questions or also someone who is simply lazy to google things," says Karthik Srinivasan, a communications consultant who has touched upon dealing with trolling and sealioning in his blogs in the past. He points me to this site called letmegooglethat.com. It looks like a Google Search homepage where you type your query but instead of giving search results, it gives you a link. That link leads you to the Google search homepage where the query is automatically typed and the cursor moves on the click button and shows all the search results. "It is to show someone how simple it is to just google what they asked another person for," he says.
While ' Let Me Google That For You' could be an answer for the sealioners who just feel entitled to ask you as many questions and expect you to answer, Rutuja (the lawyer) feels the burden of assessing the intent should not be on the receiver of those questions just as the burden to educate the oppressor should not be on the oppressed. "People should put in the time, effort and investment in educating themselves. How about inviting them for a session to educate you if you're so curious? Pay them instead of demanding free labour from people on the internet."
Not a bad idea. *brb, creating self-paced courses for all the topics one has been sealioned on in the past* What are self-paced courses, you ask? Let me google that for you.