Here's a great value proposition
A digital subscription to Mint plus WSJ can be yours at just ₹292 per month. Check out the convenient and affordable plans we have for you here.
Good morning!
India is currently doing good in terms of GST collections but there is always scope to do better. Plugging leakages can shore up the tax. A state ministers' panel has now proposed a slew of data analytics-led enforcement. The proposals are largely aimed at identifying fake invoices, dubious transactions, and high-risk taxpayers. Here's a longer list. Nevertheless, as with other reforms, execution holds the key.
Scroll down for our top reports. On the mother of all M&A deals, killer cough syrup, institutional shareholders vs new-age firms, and a CCI probe. Meanwhile, nurses are leaving India in droves. Find out why.
Market Watch
What's up?
BSE Sensex

60,611.74

(+2.25%)

NIFTY

18,053.40

(+2.17%)
Dollar/Rupee

₹75.54

(-0.32%)

Gold

₹51,586

(-0.04%)
Crude oil

₹7,786

(+3.00%)

Bitcoin

₹36,23,495.88

(+0.15%)
*As of 7.30 PM 4 April; MCX, CoinDCX
The main stuff
HDFC Bank, HDFC merge in mother of all M&A deals
HDFC Bank Ltd, India's most valuable lender, agreed to acquire its parent and the country's largest mortgage lender for about $64 billion in an all-stock deal to create a $160 billion financial services behemoth that will be better positioned to tap soaring demand for home loans. The merger, expected to close in 18 months, would significantly widen the bank's lead over rival private sector peers ICICI Bank and Axis Bank in terms of total assets. Shayan Ghosh has the details. Read more.
Maker of killer cough syrup yet to be prosecuted
More than two years after 12 children in Jammu died after taking a contaminated medicine called ColdBest PC cough syrup, little progress is visible in prosecuting the Himachal Pradesh-based Digital Vision that made the syrup. The state's Drugs Control Administration is yet to file a criminal complaint against the company. In January 2020, severely ill children from Jammu were taken to Chandigarh's Postgraduate Institute of Medical Education and Research (PGIMER), where the cough syrup was found to have diethylene glycol, a toxic industrial solvent that attacks kidneys, reports Priyanka Pulla. Read more.
Institutions vote against decisions at PE-backed cos
The world's largest public money managers, including Canada Pension Plan Investment Board, Norway's Norges Bank Investment Management and Australia's EquipSuper, have opposed several proposals made by India's newly listed internet companies, setting the public funds on a collision course with the companies and their private equity backers. For instance, last week, Paytm saw two-thirds of its institutional shareholders voting against the payments company's decision to approve related-party transactions with Paytm Bank, reports Varun Sood. Read more.
Nurses sans borders: inside the great exodus (premium)
Exhaustion from the pandemic, poor pay, and lucrative opportunities abroad have pushed experienced nursing professionals from India to make a beeline for developed countries. The sudden exodus comes at a time when India's tired healthcare system is transitioning from a two-year ordeal coping with the covid-19 pandemic to refocus on other ailments. Policymakers need to address the systemic issues plaguing the profession as the lack of quality nursing staff has a direct impact on the quality of healthcare in the country, writes Divya Rajagopal. Read more.
What does CCI probe entail for Google, Apple?
The director general of the Competition Commission of India (CCI) has submitted its report on Google's Play Store billing policies. It says Google is imposing "unfair and discriminatory" conditions in violation of India's regulations. It also said the company's conduct in India is leading to "denial of market access" to other apps that use the government's unified payments interface payments system. All this is part of a global discourse against the rules enforced by the company on developers. Prasid Banerjee explains. Read more.
Elsewhere…
Global business news
Tesla Inc. chief executive Elon Musk disclosed a 9% stake in Twitter Inc., days after he suggested he would take a more active approach in the social-media industry. In recent weeks, Musk, the world's richest person, has taken to Twitter to question the company's commitment to free speech and said he was considering starting a rival social media company of his own.

Shanghai began testing all 25 million of its residents for covid-19 Monday, aided by thousands of medical workers who arrived over the weekend from across the country. Residents began lining up from early morning to receive the first of two rounds of nucleic acid tests, as public anger and frustration grew over the government's handling of the city's worst covid-19 outbreak.

Beijing offered a conciliatory overture in a long-running standoff with Washington over audits of U.S.-listed Chinese companies. That is a concrete first step that could prevent the delisting of hundreds of Chinese companies from American exchanges. The ball now heads back to Washington's court—where its reception remains highly uncertain.

Advanced Micro Devices Inc. plans to buy chip and software startup Pensando Systems Inc. for $1.9 billion, returning to the acquisition playbook shortly after closing its biggest-ever transaction. The proposed deal, which AMD disclosed Monday, would add to its product palette as semiconductor vendors reposition their offerings to take advantage of growing demand for chips.
MINT SNAPVIEW
Do the states have a case for more GST shortfall compensations?
At the time of its introduction, states' revenue subsumed under GST was legislatively protected for the transition period of five years—from FY18 to FY22. As it turns out, the finances of state governments aren't in great shape after the pandemic hit their exchequers. And, GST collections have been missing the growth target, as the pandemic also hit consumption spending in the economy. And so, the states want the Centre to continue compensating them for their GST revenue shortfall. Do the states have a case? Read more.
News in numbers
$192.41 billion
India's trade deficit in the financial year 2021-22, driven by an 80% rise in imports of petroleum products and a 41% increase in imports of electronic goods.
78,627
The number of housing units sold in the first quarter of 2022, up 9% from same period last year, hitting a four-year high.
$126 billion
The projected global market for nuclear missiles and bombs within 10 years, up nearly 73% from 2020, as the Russian invasion of Ukraine spurs military spending, according to Allied Market Research.
161,000
The number of cases pending for adjudication in the 39 debt recovery tribunals across the country as of 28 February, according to the finance ministry.
72%
The percentage of Indian travellers who said they have been saving money by not making any big trips since the pandemic started, according to a survey by Booking.com.
howindialives.com
Chart of the day
Social media corporations have faced increasing demands for regulation of political advertisements since the 2016 US presidential election campaign. Still, all Indian political parties continue to depend on social media platforms in election season, and are even beneficiaries of propaganda advertised by "unofficial" pages that cannot be linked to their leaders or hired agencies. The BJP spent the most on such advertisements among other parties during the recent state elections, and also benefited the most from unofficial spenders.
LOUNGE RECOMMENDS
Love Marriage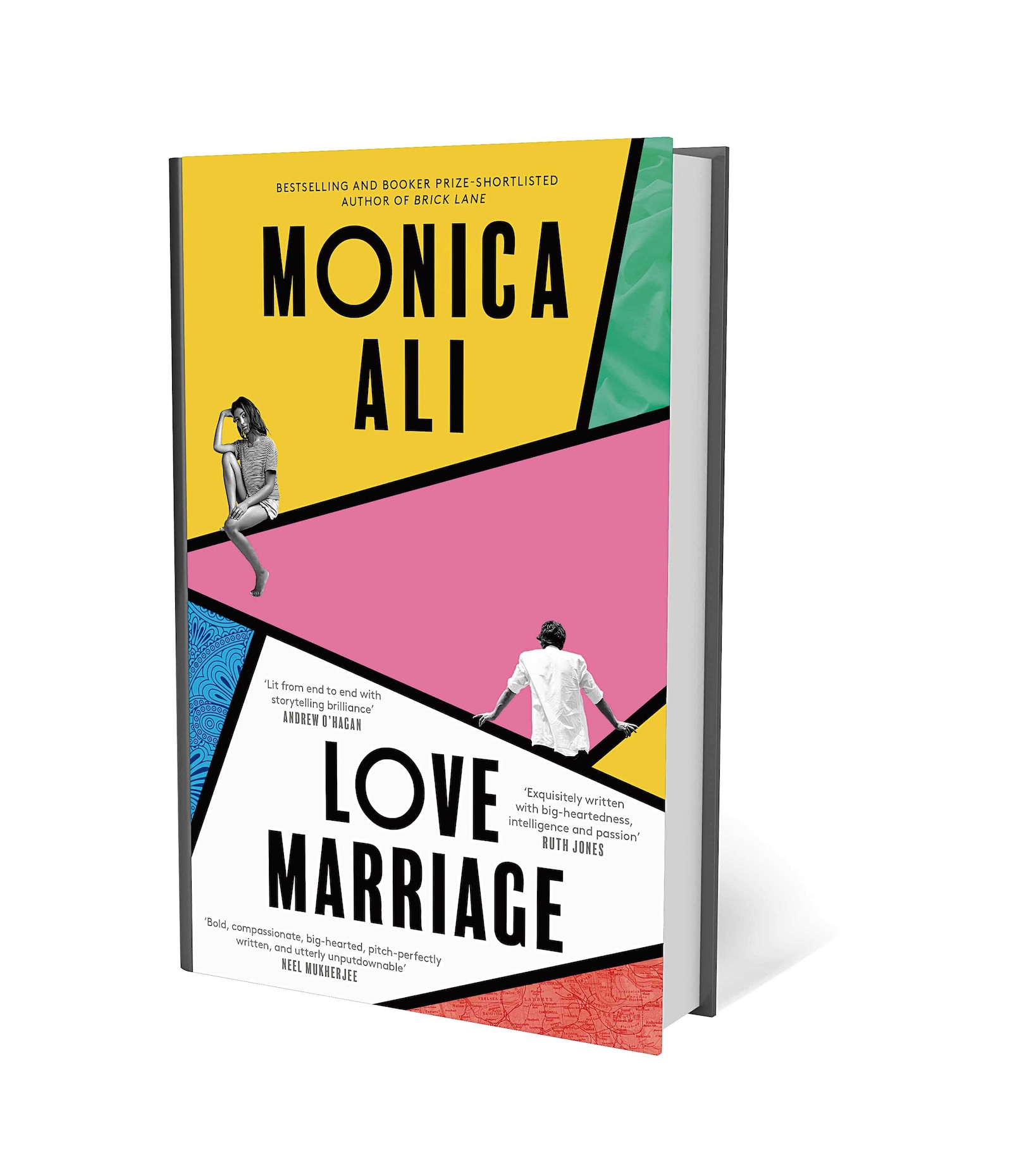 Early on in Love Marriage, British-Bangladeshi writer Monica Ali convinces the reader that she will extend an invitation to the wedding of her protagonists—Yasmin Ghorami and Joseph Sangster. Though both are born and raised in Britain and work as doctors, their childhoods and adult lives couldn't be more different. Keep reading.
WHAT THE FACT
The housing finance pioneer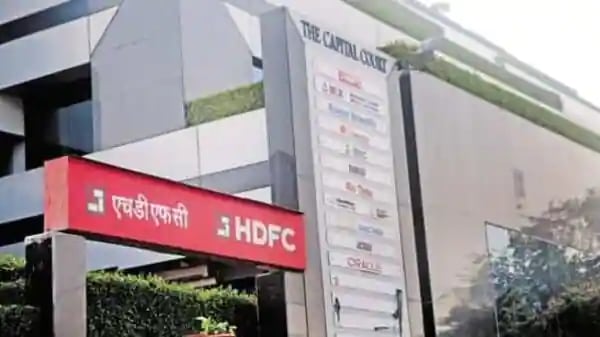 The company was incorporated on 17 October 1977 as a development finance institution by the Industrial Credit and Investment Corporation of India Limited, the International Finance Corporation, Washington, and His Royal Highness The Aga Khan. The next year, it disbursed the first home loan—to D. B. Remedios in Mumbai. By 1984, the lender's annual loan approvals crossed ₹100 crore. We are talking about HDFC.
Were you forwarded this email? Did you stumble upon it online? Sign up here.