Tale of three India-born CEOs
Why Nadella, Pichai, and Krishna love AI and Digital India
Microsoft chief executive Satya Nadella, who visited India this week, and Alphabet and Google CEO Sundar Pichai—who was in India in mid-December—are betting big on Digital India and leaving no stone unturned to showcase how their digital prowess and artificial intelligence (AI) software and hardware are transforming the world. Their bullishness about India stems from the fact that all global technology companies, including Microsoft, Google, IBM, Apple, and Amazon, are heavily invested in the country, not only in terms of money but also in terms of employees and infrastructure.
In July 2020, for instance, Pichai announced a $10 billion 'Google for India Digitization Fund (IDF)'. During his visit in December for the 'Google in India' event, Pichai said he was monitoring the progress of this fund and sharing "new ways we're helping to advance India's digital future". He pointed out that Google's efforts in India include building a single, unified AI model capable of handling over 100 Indian languages across speech and text and supporting a new, multidisciplinary centre for responsible AI with IIT-Madras.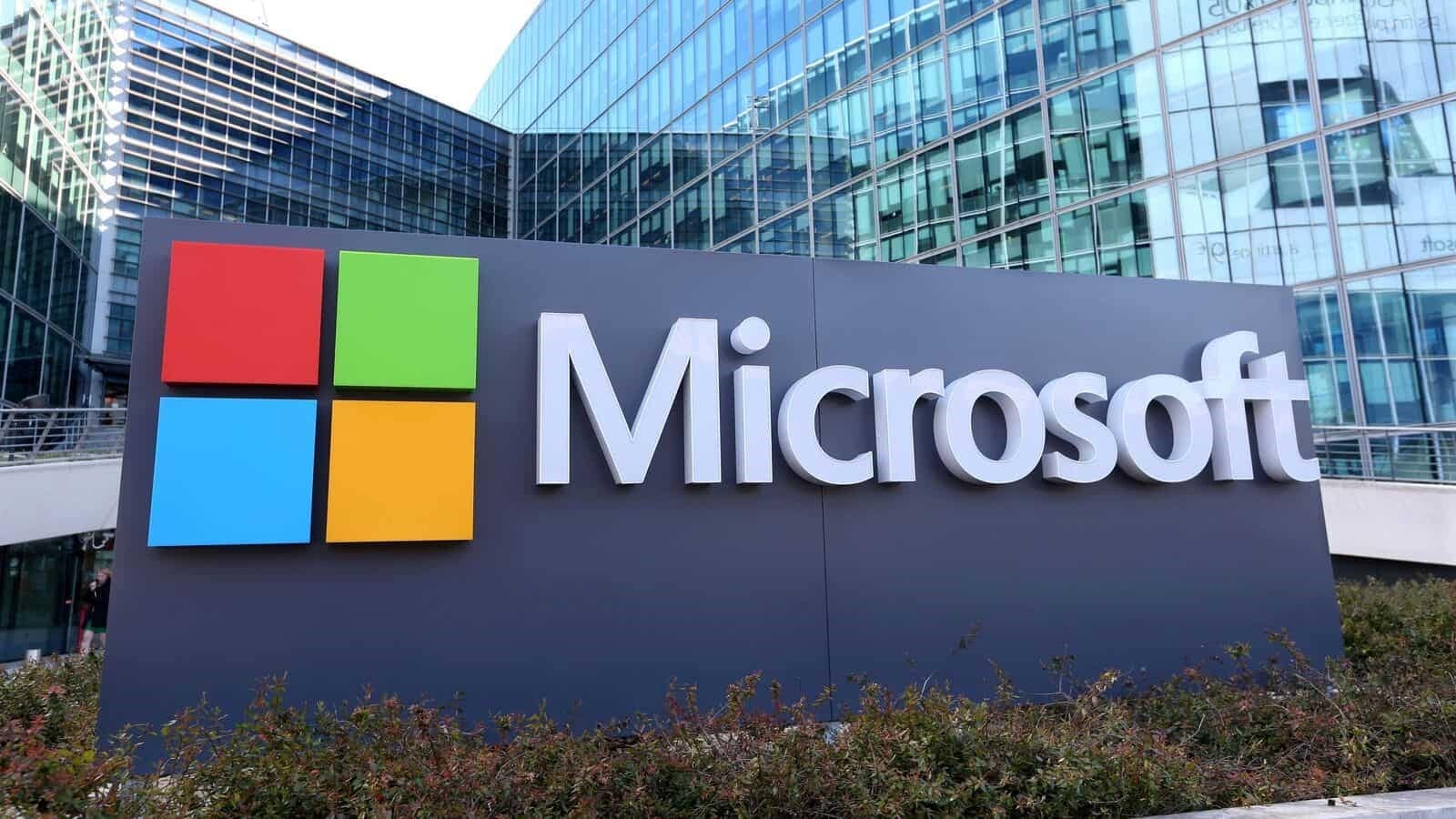 Picture courtesy of Livemint
Microsoft has already committed to invest Rs.15,000 crore over the next 15 years in the country. In 2020, it announced plans to establish its largest India data centre region in Hyderabad, Telangana, a fact that Nadella underscored during his meeting with the media in Mumbai on Tuesday. The first phase of this data centre is expected to be operational by 2025. Hyderabad is Microsoft's largest investment in the country, with the highest number of employees after its headquarters in Redmond, US. According to Microsoft, this strategic investment is "aligned with its commitment to help customers thrive in a cloud and artificial intelligence (AI)-enabled digital economy and will become part of the world's largest cloud infrastructure."
The Hyderabad data centre region will be an addition to the existing network of three regions in India across Pune, Mumbai, and Chennai. It will offer the entire Microsoft portfolio across the cloud, data solutions, AI, productivity tools, and customer relationship management (CRM) with advanced data security for enterprises, startups, developers, education, and government institutions. Microsoft competes with the likes of Amazon Web Services (AWS), Google Cloud, IBM Cloud, and Oracle in India. AWS has two data centre regions in Mumbai and Hyderabad. Likewise, Google Cloud launched its second cloud region in Delhi-NCR in 2021 to cater to customers in India and Asia-Pacific.
Arvind Krishna, who had made his first official visit to India after becoming IBM's global chairman in January 2021, spoke of a similar mission. In February 2021, the Chairman and CEO of IBM reiterated that India continues to be a key region as he announced a $1 billion investment into its partner ecosystem to push the adoption of hybrid cloud and AI. IBM then announced a strategic partnership with Tech Mahindra that will further deepen their collaboration and build a $1 billion ecosystem for each other over a period of the next three years. This partnership focuses on technology areas like hybrid cloud, automation, 5G, cyber security, data and AI.
IBM also partnered with India's telecom services provider Bharti Airtel in September 2022 to deploy Airtel's edge computing platform in the country, which will include 120 network data centres across 20 cities. Airtel's edge computing platform (which processes data on end-user devices instead of a central server), which is being deployed as a hybrid environment based on IBM Cloud Satellite and Red Hat OpenShift (Red Hat is now an IBM company), has the potential to be delivered much faster with 5G networks. Maruti Suzuki India had then said that it plans to use the edge platform to "increase accuracy and efficiency for quality inspections on the factory floor".
They understand Indian culture
All these companies understand how Indians live, work and play -- they are rooted in the local culture. IBM is the oldest of the three. It entered India in 1951, facilitated by no other than Jawaharlal Nehru himself but had to exit in 1978.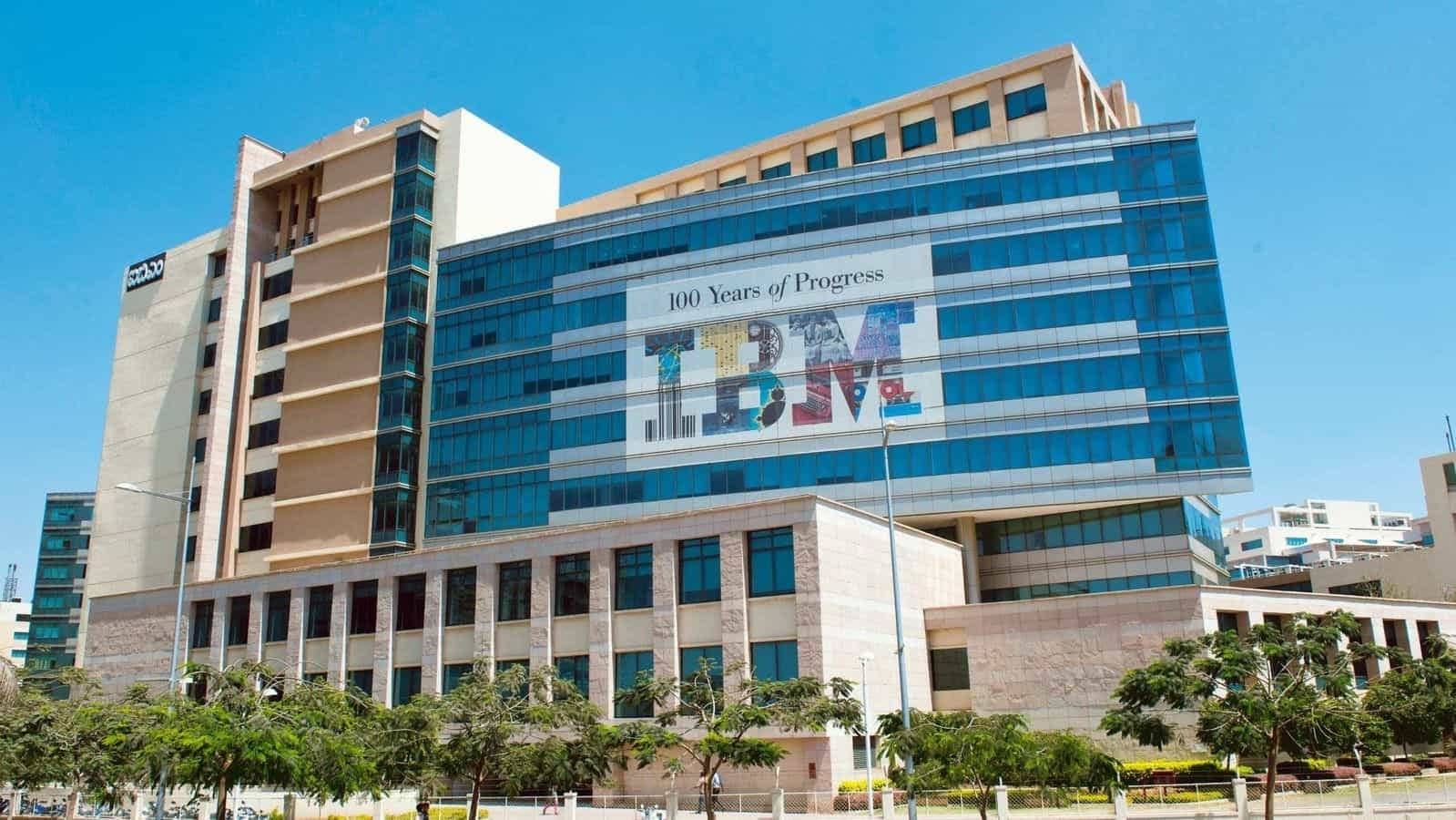 Picture courtesy of Livemint
IBM was back in operation in February 1992 as Tata Information Systems Ltd, which eventually became Tata IBM and finally IBM India in 1997. Microsoft set up its India operations in 1990. Google entered India much later when it started with five employees in 2004. The rest is history, and today the global heads of all these three tech multinationals -- Microsoft, Google and IBM--are India-born, which gives them brownie points coupled with a bonding factor.
Cloud-powered AI
To be sure, the recent announcements and initiatives of all these three companies in India indicate the sharp focus on AI-powered solutions and large language models that have the potential to transform the way we work--all powered by the cloud (a combination of on-premise, public cloud, and hybrid) solutions and data centres of these companies.
Addressing the media in Mumbai on Tuesday, for instance, Nadella underscored the "..enlightened way that India is building digital infrastructure as a public good". Highlighting the potential of ChatGPT, too, Nadella insisted that "You're seeing the emergence of a new reasoning engine...(that) will accelerate human creativity, human ingenuity and human productivity". He said Microsoft is aiming to "build a very robust data infrastructure", and it is all "about making these large models available as APIs (application programming interfaces)...and doing magical things with them". On a lighter note, he also pointed out that he had prompted ChatGPT to make Mumbai's famous "vada pav argue with its greatness". "Oh, please don't make me laugh. I'm the king of street foods in Mumbai", was the witty response of ChatGPT when it was asked to argue about its supremacy against competitors, including Delhi's bhel puri.
ChatGPT is powered by Microsoft Azure. Nadella pointed out that the technology that will enable the adoption of "reasoning engines" (such as ChatGPT) is the advent of "cloud-native applications". "Cloud-native applications have really not yet begun. By 2025, we'll have most applications anyone builds at that efficient frontier of cloud-native technologies — it will be 10x, even 100x better in some cases. But it's not just that. If you move to the cloud, the latter is 70-80% more energy efficient too. You also hedge against demand cycles — by moving to the cloud, you only consume when you need it. This tri-factor is very compelling," he insisted.
Microsoft is also one of the partners of the government's Bhashini project, which is aimed at building a national public digital platform for languages to develop services and products for citizens by leveraging the power of AI and other emerging technologies. Google, on its part, has partnered with Bangalore-based AI and Robotics Technology Park (ARTPARK) and the Indian Institute of Science (IISc) for a new large language model (LLM) called Project Vaani, which is part of the Bhasha AI project of ARTPARK and IISc's pan-India language initiatives that include SYSPIN (Synthesizing Speech in Indian languages) and RESPIN (Recognizing Speech in Indian languages).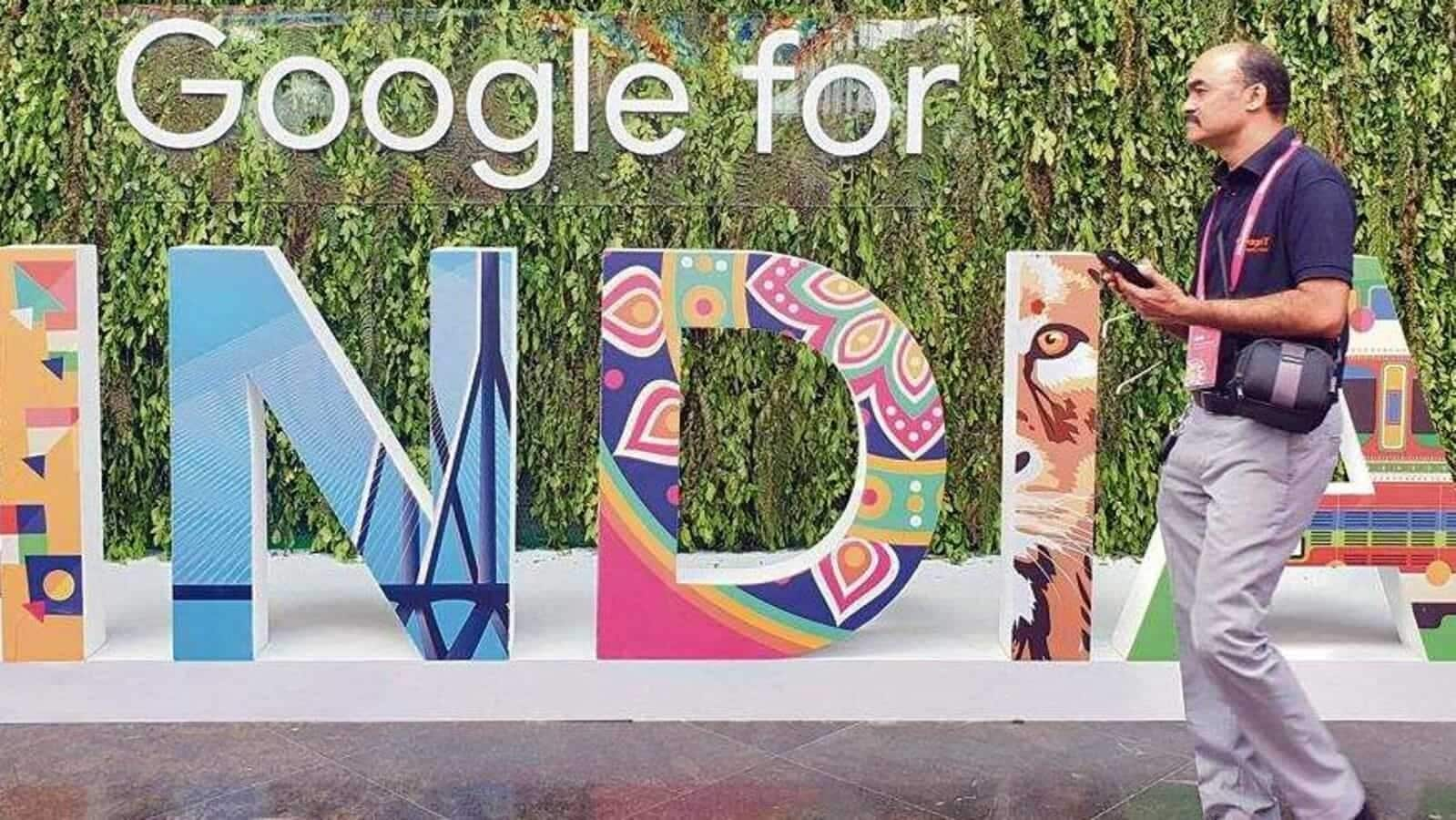 Picture courtesy of Livemint
In a recent interaction, Manish Gupta, director of Google Research India, which was set up in September 2019, told Mint that Vaani is a leap over Multilingual Representations for Indian Languages (MuRIL), which was a text-only model since the new model supports both speech and text. So even automatic speech recognition (ASR) systems will be able to take advantage of it. MuRIL is a BERT-based language model trained on 17 Indian languages. You can read more about this here.
Other than its AI-powered Waston, IBM also provides quantum computing access to large companies and startups through the IBM Cloud. The company's Qiskit (a software development kit in Python used to program quantum computers) textbook is also available in Tamil, Bengali and Hindi. On the language front, IBM has it Watson Natural Language Understanding (NLU) that supports many languages including Hindi.
Focus on startups too
All these companies also have a sharp focus on tech for social impact and tech startups in India, which they support with a combination of grants and software support. As an example, Google recently announced a $1 million grant via Google.org to Wadhwani AI towards using advanced technology for better agricultural outcomes, supporting their work on crop disease monitoring and yield outcomes. It also plans to invest in women-led early-stage startups.
In August 2021, Microsoft India today announced its collaboration with Invest India, the government of India's national investment promotion and facilitation agency, to support tech startups in the country. As part of this collaboration, the Microsoft for Startups program said it would work closely with the Accelerating Growth of New India's Innovations (AGNIi Mission)--a program of the Office of the Principal Scientific Adviser to the Government of India. IBM India has been working on building local solutions through its IBM Cognitive Systems AI Community with the aim of building a portfolio of solutions that are cost-effective and can improve efficiencies for enterprise clients.
Reaping dividends
All these efforts of these tech companies appear to be paying dividends in terms of revenue too. Multinational technology companies do not provide any official break-up of their Indian revenue to the media and file their country earnings with the registrar of companies. These numbers give us some idea of how lucrative the digital India market is. For instance, Google India's total revenue from operations stood at Rs.9,286 crore for FY22, a 45.41% annual increase from Rs.6,386 crore in FY21, according to RoC. Its net advertisement revenue (gross ad revenue minus purchase of ad space) was Rs.2,080 crore, while its IT and IT-enabled services (ITeS) fetched a revenue of Rs.7.116.3 crore and the sale of enterprise products accounted for Rs. 88.8 crore. Microsoft Corporation India's revenue for FY21 stood at Rs 9430.3 crore--a 7% increase over Rs.8820.4 crore in the previous fiscal. IBM India's revenue fell 6% to Rs 25,365 crore for FY21 from Rs 27,103 crore for the same period last year, according to a filing by the business intelligence platform Tofler. Microsoft's and IBM's FY22 revenues were not available, but they certainly would have risen on the back of a rise in digital spending prompted by employees working from home during the pandemic.