Meta may not remain, but metaverses will live
Facebook, Instagram, and Whatsapp (even Google, for that matter) deal with sensitive personal data. Many of us have written reams about data security and privacy and will continue to do as artificial intelligence (AI)-powered algorithms get smarter in gleaning intelligence from the vast amount of information users post on these platforms, posing challenges to privacy protections.
Despite concerns about metaverses and how Meta Platforms Inc. handles data privacy, I'm willing to stick my neck out and say that the metaverse is here to stay. Let's not confuse this with Meta's metaverse, in which the company has sunk $10-15 billion. There will be hundreds of metaverses in the next few years -- some of them private and others on open platforms like Sandbox and Decentraland. Just like we experienced the AI winter and now see AI in practically every piece of software and hardware, we will eventually find ourselves participating in both real-world and metaverse activities when the technology matures.
Courtesy: Livemint.com
The metaverse is essentially a 3D representation of physical assets in the real world -- an ecosystem with gaming, payments as non-fungible tokens (NFTs), buying and selling, and many more immersive experiences -- developed with the help of technologies like augmented reality (AR), virtual reality (VR), mixed reality (MR), software, content and, of course, hardware, including servers, headsets, etc. And many of the technologies are at least 3-4 decades old and have matured with time.
After reporting its earnings for the quarter ended 30 September 2021, Meta cautioned: "We expect our investment in Facebook Reality Labs to reduce our overall operating profit in 2021 by approximately $10 billion." Meta now splits its financial results into Family of Apps (FoA) and Reality Labs (RL). FoA includes Facebook, Instagram, Messenger, WhatsApp, and other services. RL includes augmented reality (AR) and virtual reality (VR)-related consumer hardware, software, and content.
But investors were rattled when Meta posted a loss of $5,766 billion for the quarter ended 30 June 2022 and added that it anticipates the "...third quarter Reality Labs revenue to be lower than second quarter revenue."
So, it's now clear that Meta is burning cash in the metaverse, and investors and shareholders are not liking that it is not disclosing where the money is being spent. Also, Meta's Avatars come only from the torso up, which can be disturbing to many people and increases the scepticism about the concept (Meta has promised that avatars will soon have legs too). Finally, another hurdle is the difficulty in using the company's pricey Quest Pro headsets ($1499.99).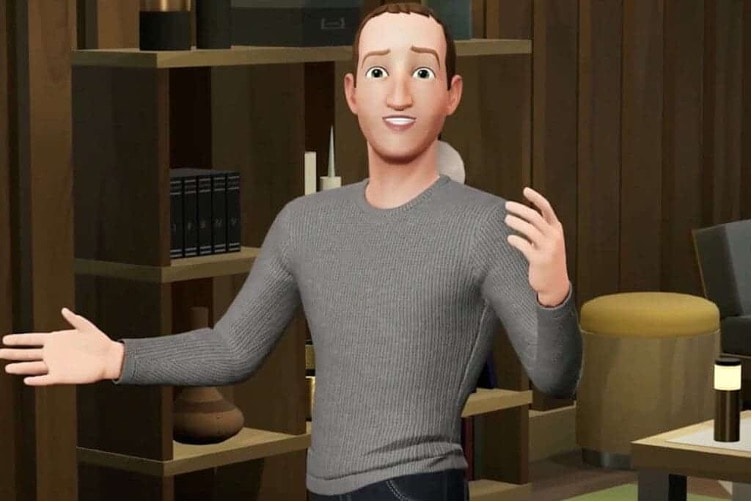 A recent article in the Wall Street Journal pointed out that the company's flagship metaverse offering for consumers, Horizon Worlds, had set a goal of reaching 500,000 monthly active users by the end of 2022 but has revised that figure to 280,000. "The current tally is less than 200,000, the documents show," the WSJ article noted. Further, most visitors to Horizon generally don't return to the app after the first month, the article added. Besides, the graphics in Horizon also need a lot more effort to please users, many of them gamers who are used to very-high quality graphics and avatars.
Mark Zuckerberg, thus, clearly has his work cut out when it comes to building investor confidence around the metaverse. But based on this, should we dismiss the metaverse concept? In fact, ever since Zuckerberg made his Meta announcement last October, insisting that the new identity of his company should be "metaverse-first" and "not Facebook-first", many CEOs appear keen on exploring the metaverse to get the first mover advantage.
There are many examples globally, including Microsoft, Apple, Nvidia, Roblox, Snapchat, and Epic Games—Google does not seem to like the term 'metaverse', so it refers to the concept as 'ambient computing'— working on metaverse concepts. Closer home e-commerce company Flipkart recently announced a metaverse-based shopping platform called Flipverse in partnership with decentralized music and entertainment firm eDAO. A couple of months back, Harsh Goenka-run RPG Enterprises said it is in the process of implementing three metaverse projects besides developing agritech, medtech, blockchain- and artificial intelligence-powered platforms as part of its digital journey. Real estate company Hiranandani group, on its part, plans to invest about ₹3,500 crore over the next 2-3 years to expand into the metaverse market. Indian companies like Mahindra & Mahindra, Tanishq, Cadbury's India, Tata Tea, and MakeMyTrip have ventured into the metaverse space.
Large Indian IT services companies are already in the metaverse play. Infosys launched a metaverse foundry in February and claimed to have developed over 100 "ready-to-apply use-cases and templates", including an immersive retail experience for shoppers to explore a branded metaverse environment, buy products such as NFTs, and connect to a checkout counter to make purchases that are delivered in the real world. Likewise, Tech Mahindra has launched its metaverse called TechMVerse to help in areas of its car dealership, NFT marketplace, virtual bank, and gaming centre.
Startups, too, have entered the fray. A Chennai-based startup Imaginate is providing Reliance Industries Ltd (RIL) with software to enable a 3D metaverse for its employees working on a rig somewhere in the high seas near Kakinada along the coast of the Bay of Bengal. Likewise, Bengaluru-based NextMeet is an avatar-based immersive metaVerse platform that enables remote working, collaboration, meetings, and networking for business, education, and events. You can read about other examples here.
Researcher Gartner expects a complete metaverse to be "device-independent" and not owned by any single vendor. It will have a virtual economy enabled by digital currencies and non-fungible tokens (NFTs). By 2027, Gartner predicts that over 40% of large organizations worldwide will use a combination of Web3, AR cloud and digital twins in metaverse-based projects to increase revenue.
My take is that the metaverse is a long-term story, and investors must be patient with such concepts even as users come and go. Investors need returns, but rarely has any tech breakthrough happened without huge investments, patience, and a firm belief in disruptive technologies. Even Meta may need a Second Life (Linden Lab's venture). For instance, Tilia LLC--a payments platform, said on 18 October that it had secured a strategic investment from J.P. Morgan Payments. The moral of the story is that in this fast-food and quick-service culture, we need to be cautious not to throw the baby (the metaverse, in this case) with the bath water.