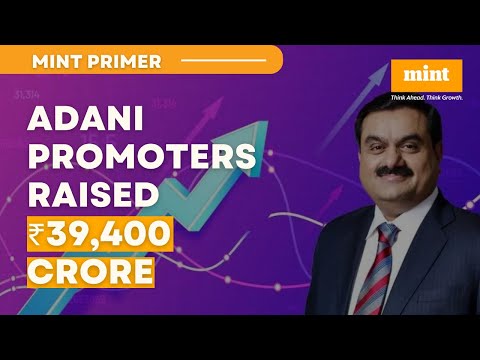 Adani promoters raised
₹

39.4K cr amid scrutiny | Mint Primer | Mint

Updated: 01 Sep 2023, 05:45 PM IST

After a critical report by Hindenburg Research, Ad... moreAfter a critical report by Hindenburg Research, Adani group promoters have raised ₹39,400 crore by diluting stakes in their companies. This move has generated liquidity that could be used for growth spending or to repay debts. GQG Partners, led by respected investor Rajiv Jain, has invested heavily in Adani group companies, providing a vote of confidence. The group's strategic moves could include investments in the renewables sector. Despite the setback caused by the report, the group's companies have seen a recovery in their stock prices. An investigation cleared the group of wrongdoing, potentially attracting more foreign investors in the future.