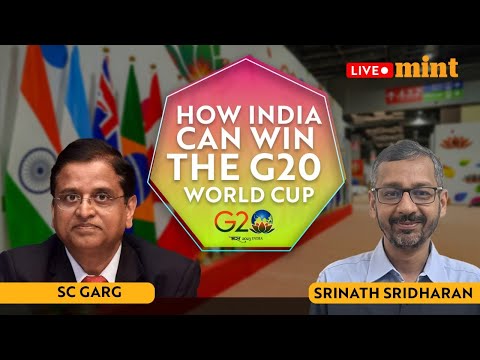 How Can India Win The G20 World Cup?
Updated: 15 Sep 2023, 06:01 PM IST
What could be the best outcomes for India Economic... moreWhat could be the best outcomes for India Economically & Financially in the G20? Will it be negotiating the best trade deal for itself, a crypto regulation, a green energy push, a peace mediator between the west & the east, or a debt restructurer between the north & south? Or will it be an increased adoption of the UPI? #india #china #g20summit #g20summit2023 #nirmalasitharaman #narendramodi #mint #finance #financeministry #russia #ukraine #trader As the host how can India leverage itself best economically and financially?