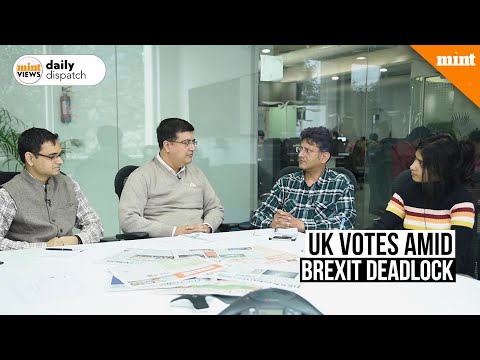 Mint Views: UK votes as Brexit shadow looms; is the 'sun setting' on the empire?
Updated: 12 Dec 2019, 04:26 PM IST
Polling in the United Kingdom's snap election is u... morePolling in the United Kingdom's snap election is underway where millions of voters are expected to deliver their verdict on the Brexit crisis. The fight between two radically opposed camps, the Conservative Party and the Labour Party, has caused a sharp division in opinions among its people. The economy is also in poor health. Worryingly, it doesn't look like conditions would improve anytime soon considering the UK may be staring at more uncertainty either due to a hard Brexit or a fresh referendum, depending on which way the elections go. Its 'Greatness' seems to be losing sheen. Mint Views Daily dispatch brings you scenes from the Mint edit table where ideas are mooted, discussed and debated before they make it to the coveted editorial page of the paper.