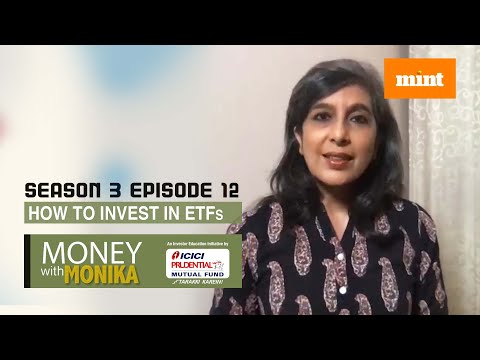 Money With Monika | Funds that trade like stocks: Are ETFs right for you?
Updated: 09 Oct 2020, 11:36 AM IST
From

₹

7,000 crore to

₹

2 lakh crore - that is how the asset base of exchange-traded funds in India has grown over the last 5 years. ETFs are a kind of mutual fund, but with one big difference - as the name suggests, they are listed on exchanges and are traded like stocks. They are passive funds, i.e. they mimic an index, and a fund manager doesn't actively choose the constituent stocks. Although ETFs are traditionally cheaper than their non-listed counterparts, retail participation in this category remains subdued, although there is growing interest. Watch this episode of Money with Monika Season 3 to know more. Monika Halan is consulting editor, Mint, and author of the book 'Let's Talk Money'.