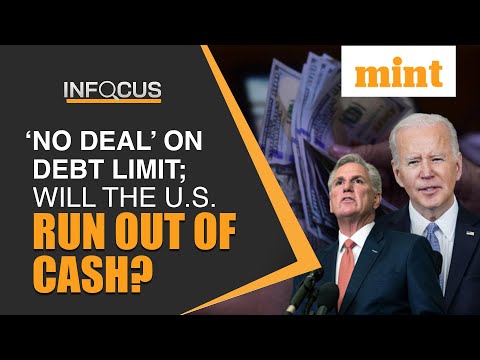 U.S. Treasury Left With Just $57 Bn; Will The U.S. Default?
Updated: 23 May 2023, 05:40 PM IST
US President Joe Biden and Republican House Speake... moreUS President Joe Biden and Republican House Speaker Kevin McCarthy met to discuss raising the country's debt ceiling. The Debt Ceiling limits how much the US federal government can borrow to pay its accounts. Although both called their latest talks productive, no deal was struck between the warring sides. These are a few of the most crucial days of the Biden Presidency as the deadline to raise the debt ceiling looms large. In the words of the US Treasury Secretary Janey Yellen - the U.S. could run out of cash by June 1st.