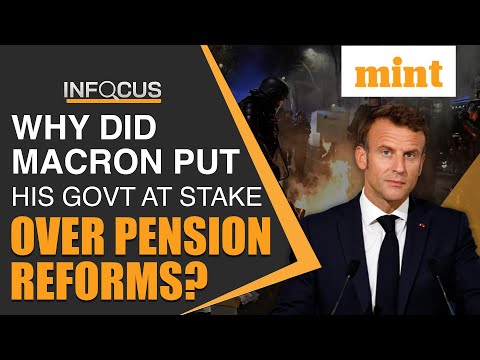 Violent protests in France over pension reform; What did Macron change in the pension system?
Updated: 21 Mar 2023, 07:56 PM IST
French President Emanuel Macron's government has s... moreFrench President Emanuel Macron's government has survived a vote of no confidence by a narrow margin. The no-confidence motion was triggered by the pension reform Macron pushed through without presenting it in the French Parliament first. The move to change the pension age to 64 resulted in massive anti-government demonstrations in Paris, where 101 people were detained following confrontations with law enforcement. 278 votes were cast in favour of the vote, which centrist Lawmakers proposed, falling shy of the required 287 votes. But why did Macron put the survival of his government at stake over pension reforms? Watch to find out.