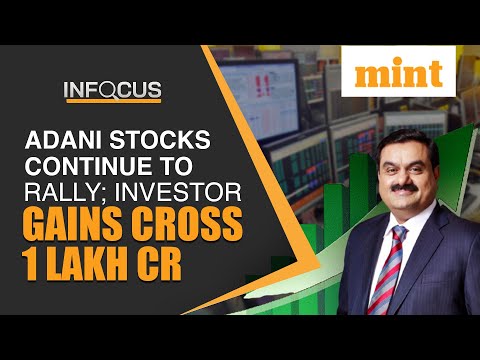 What's Driving The Rally In Adani Group Stocks?; Should You Buy?
Updated: 23 May 2023, 04:35 PM IST
On Tuesday, Adani Group stocks continued their ral... moreOn Tuesday, Adani Group stocks continued their rally for a third straight day, with the company's flagship, Adani Enterprises up 13% at 12;30 leading the pack Adani Wilmar, which was next with 10% in gains from Monday's closing. In early trading, all 10 Adani group stocks were trading in the green. Adani Transmission, Adani Total Gas, Adani Green Energy, Adani Power, ACC, Ambuja, and New Delhi Television (NDTV) were among the other companies which gained more than 6%. The market value of the 10 listed firms that make up the Adani Group increased by about ₹80,000 crore on Monday.