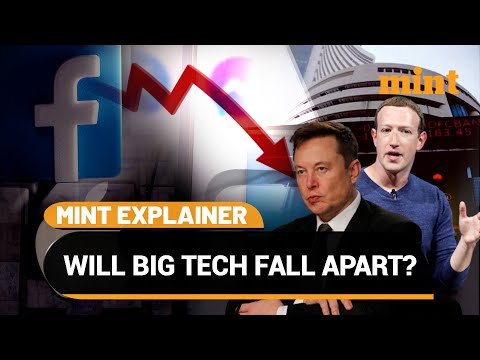 Why is Big Tech in crisis?
Updated: 10 Nov 2022, 01:42 AM IST
Big Tech is in crisis. Major companies like Meta, Google and Amazon have seen massive declines in their market value as revenues have declined. Elon Musk-owned Twitter laid off thousands of employees with Mark Zuckerberg's Meta reportedly planning to do the same. With an economic recession looming it seems like the era of big tech is over. Mint's Shashank Mattoo breaks down Big Tech's challenges. Mattoo looks at what made these companies so dominant in the first place. He explains the crisis of Big Tech - falling revenues, a decreased capacity for innovation and increased pressure from governments.