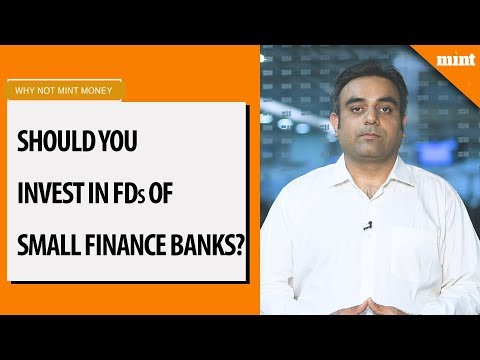 Why Not Mint Money | Small finance bank FDs at 9%. Should you invest?
Updated: 25 Feb 2020, 09:10 AM IST
Many small finance banks offer 8-9% on fixed deposits of one to three years compared with an average of 6-6.5% that large public and private sector banks give. In Budget 2020, the finance minister increased the insurance cover on bank deposits to Rs 5 lakh. Better returns with a higher cover make FDs of small finance banks a compelling investment option. Should you invest?