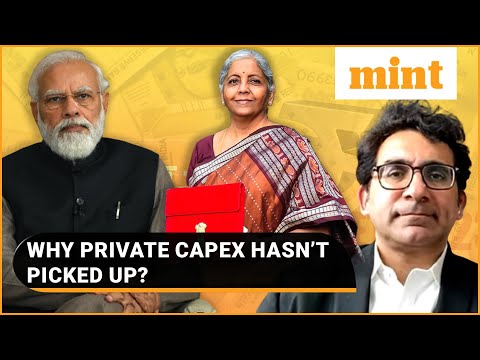 Why state government and private capex hasn't picked up?
Updated: 31 Jan 2023, 11:42 PM IST
There is a misalignment between centre's capex spe... moreThere is a misalignment between centre's capex spends and that of states'. While reports published in the third quarter of this fiscal suggest centre's capex is on track to achieve its record capital expenditure target for this fiscal, but the proposed transfers to states on this account, which includes interest-free loans continue to lag. Given the global headwinds if India is to survive and perhaps even thrive as major economies of into a slowdown India needs to go all guns blazing. And a greater co-ordination as far as capex spends are concerned is the need of the hour. Along with that, private sector also needs to do its part. Watch as we discuss with Dr Sajjid Chinoy, MD, JP Morgan Chase, and member PM's council to gauge what the FM is likely to do to address the issue.